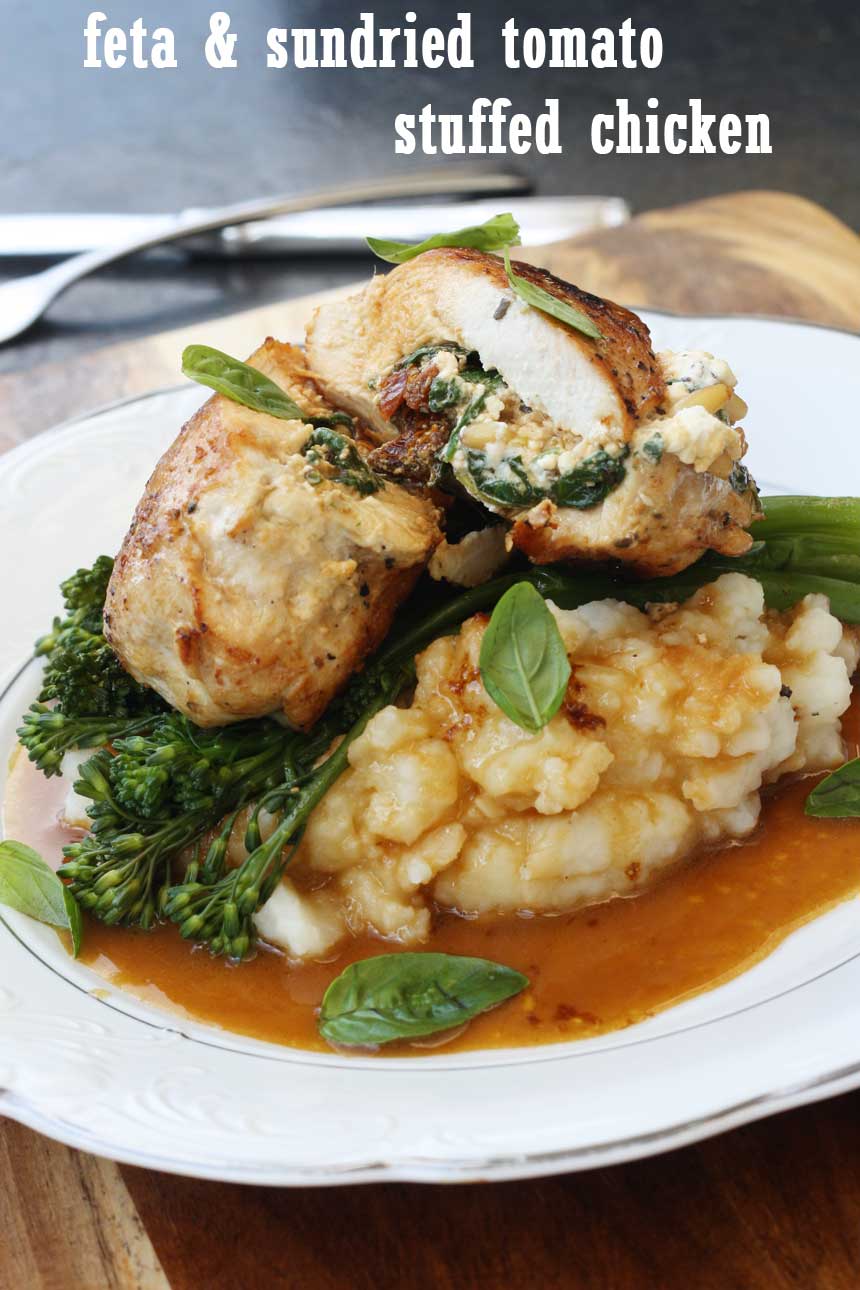 As we went for a little early evening walk today to walk off our slightly-too-large meal, Mr. Scrummy and I were talking about how our appetites have changed as we've got a bit older. We reminisced about how, up to the age of about 25 or so, we seemed to be able to stuff our faces, stuff our faces some more and then happily eat a large dessert (or two) on top of it all. These days, not so much – no doubt due to all the sitting at computers we do.
This has got me thinking about the Sunday lunches I used to have growing up. Almost every British family used to sit down to a family 'roast' every Sunday lunchtime. For most that meant one of three combinations: roast chicken with stuffing and possibly cranberry sauce, roast beef with Yorkshire puddings (a sort of big, airy, crispy risen ball of pancake batter – it might sound weird but trust me, it's delicious), pork and apple sauce or lamb and mint sauce. Dessert might be a traditional British 'pudding' (different to the Yorkshire pudding!) such as apple pie or rhubarb crumble and custard. Afterwards, we would usually all collapse in front of a TV film, just about ready to burst.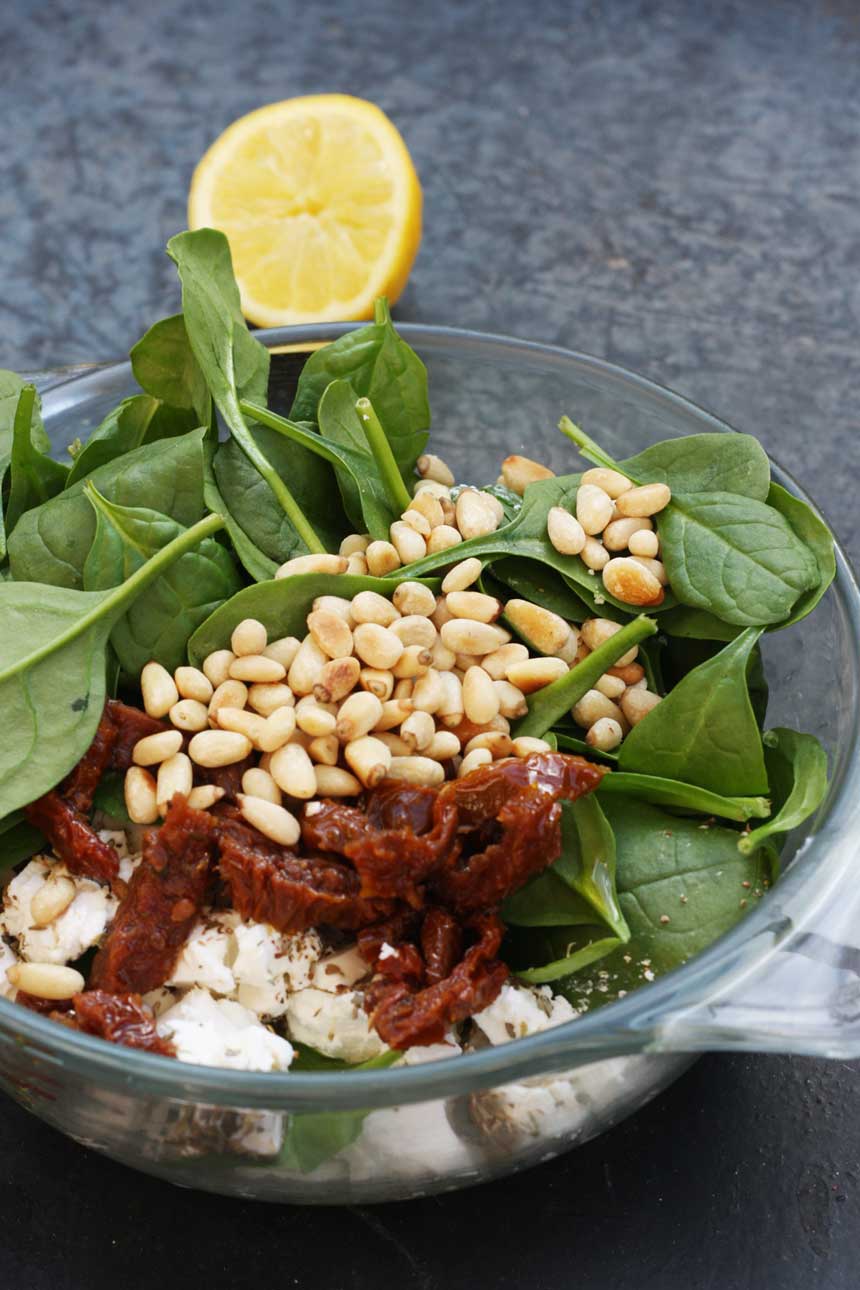 These days, few families seem to cook these traditional meals. They still eat them sometimes, but it's much more common to go to a local pub that has a Sunday 'carvery'; in other words, a sort of buffet full of roasted meats, different kinds of potatoes, veggies, gravy and sauces. It's cheap, relatively, and you can pile your plate up with as much food as you like, which many people make jolly sure they take advantage of! We occasionally used to go to a carvery when I was a child and took delight as a family in pointing out and, OK, I admit, sniggering a little at those people walking by with the highest mountains of food on their plate, more than likely with a Yorkshire pudding teetering dangerously on the top. It was a sort of morbid fascination, I suppose!
I've had this same fascination at times with those competitive eating shows like Man vs. Food. How could someone eat 15 hot dogs in 45 minutes, a 12-egg omelette, a 15-scoop ice cream sundae or a 12-patty burger? Well, I have no idea, but it makes for compelling viewing, that's for sure.
OK, well I think the time has come for me to admit that what really got me thinking this way today was the 'rather large' size of the dinner I cooked today for myself and Mr. Scrummy, which you may or may not be able to see from my photos. Don't panic – it's not that this feta & sundried tomato stuffed chicken makes for a particularly large meal ordinarily, it's just that the chicken breasts I used happened to be huuuuge, and I also may have piled on just a little too much mashed potato. Just may have, you understand.
Now the great thing (or one of the great things, anyhow) about these stuffed chicken breasts is that you can serve them in several ways. The way I served them, with mashed potatoes, baby broccoli and the lovely lemony buttery gravy drizzled all over the top, would make a wonderful easy-peasy 'cheat's' Sunday lunch, I reckon. But they could be served equally as successfully with some roast potatoes and your choice of veggies or simply with some fresh crusty bread and green salad for a simple mid-week treat of a meal.
I chose to stuff my chicken with feta, oregano, sundried tomatoes, spinach and toasted pine nuts, but you could sub in spring onions, a different herb, ordinary tomatoes, olives and a different type of cheese, even, like gruyere or goat's cheese.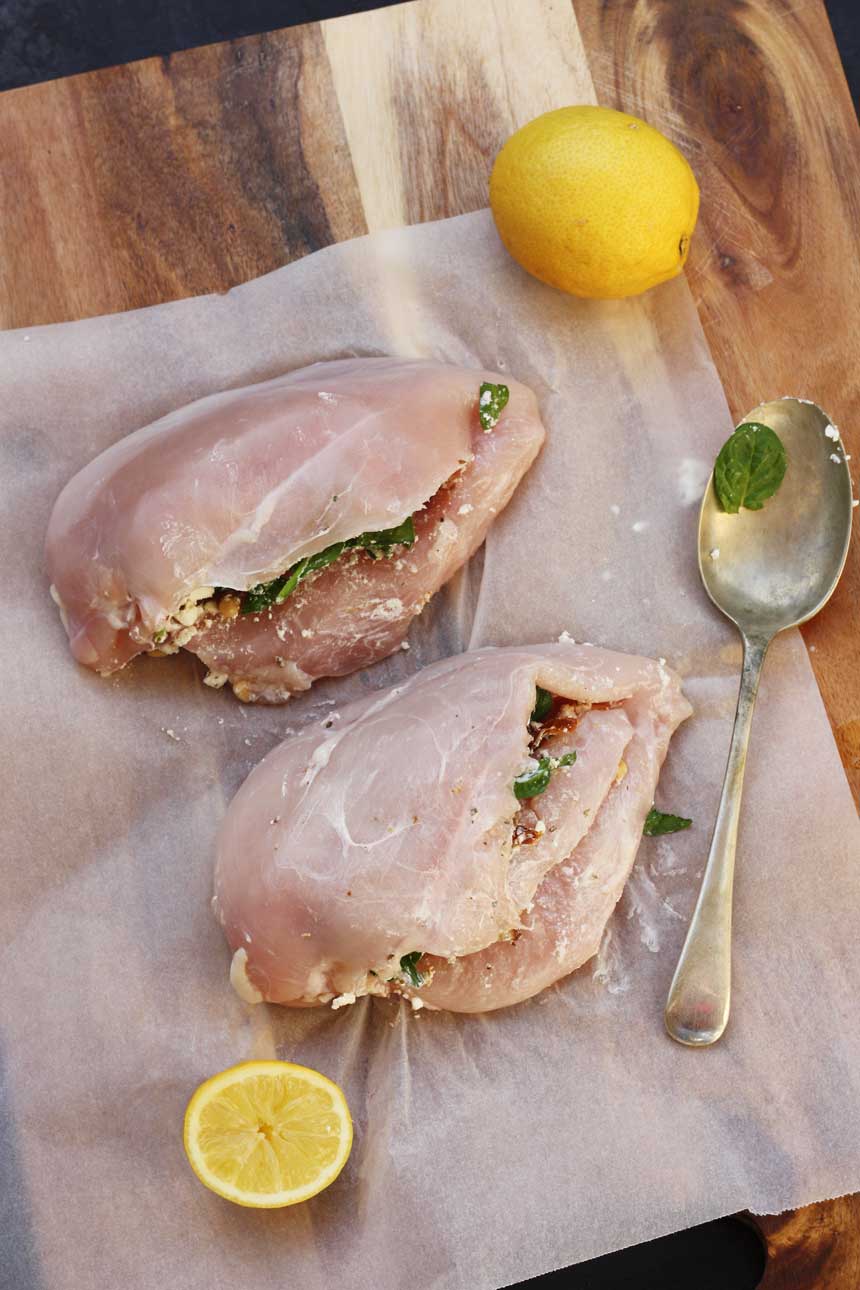 The key to success, in my opinion, is just making sure that you cut a deep pocket in the side of your chicken breast so that you can cram as much stuffing inside as possible. Don't be worried about it spilling out in the pan – you cook the chicken for about 5 minutes on each side without moving it, which not only nicely browns the chicken but also makes sure that the filling is somewhat 'sealed' inside.
The other big 'selling point' of this recipe is the tasty gravy which you make by simply whisking a little stock, butter and lemon into the pan juices and sticky bits in the pan. Mmmm ….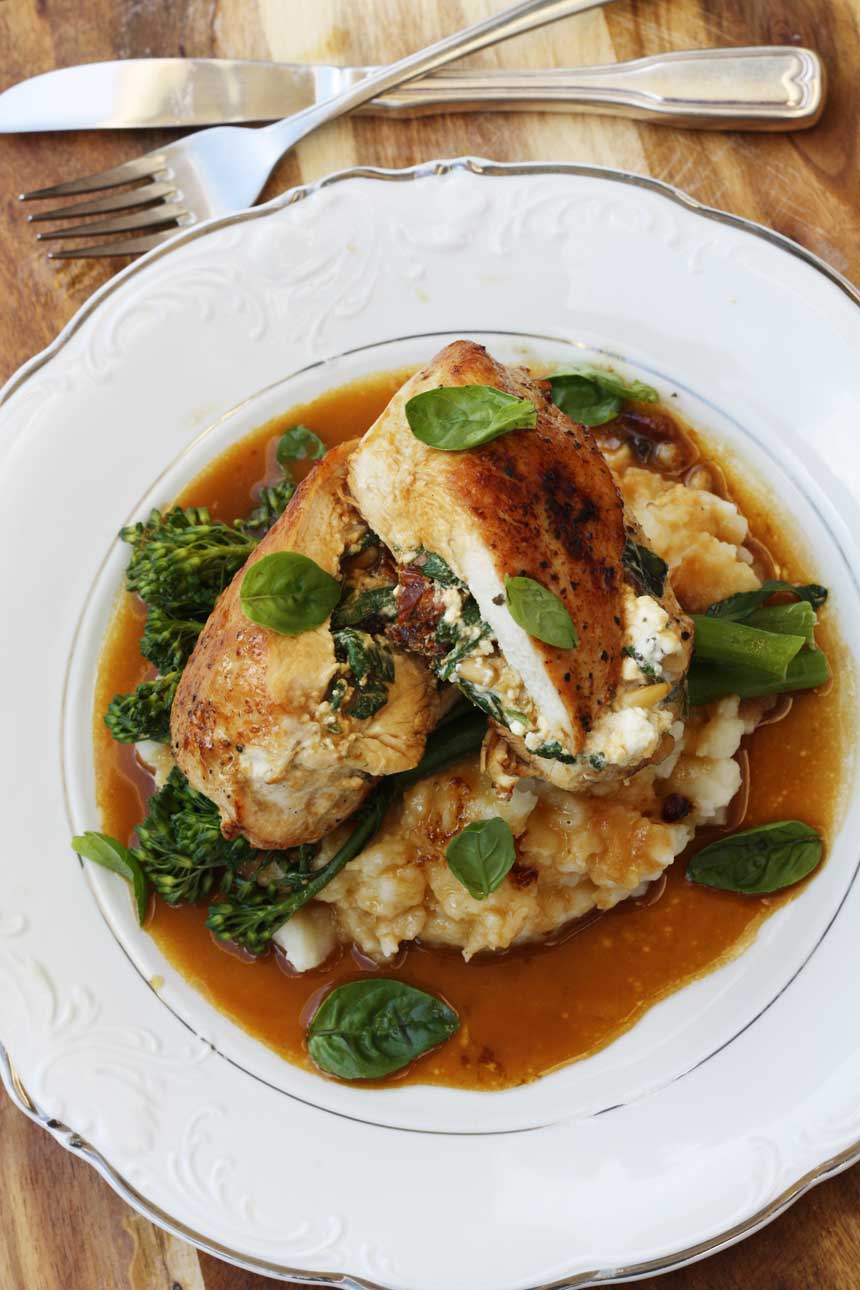 So before I go, I'm curious about a couple of things. What did you use to eat on Sundays when you were child? And … do you have anything similar to carveries in your country, and do you stare in fascination if you see someone with their plate piled high? (or maybe you're the one with the mountain on your plate!)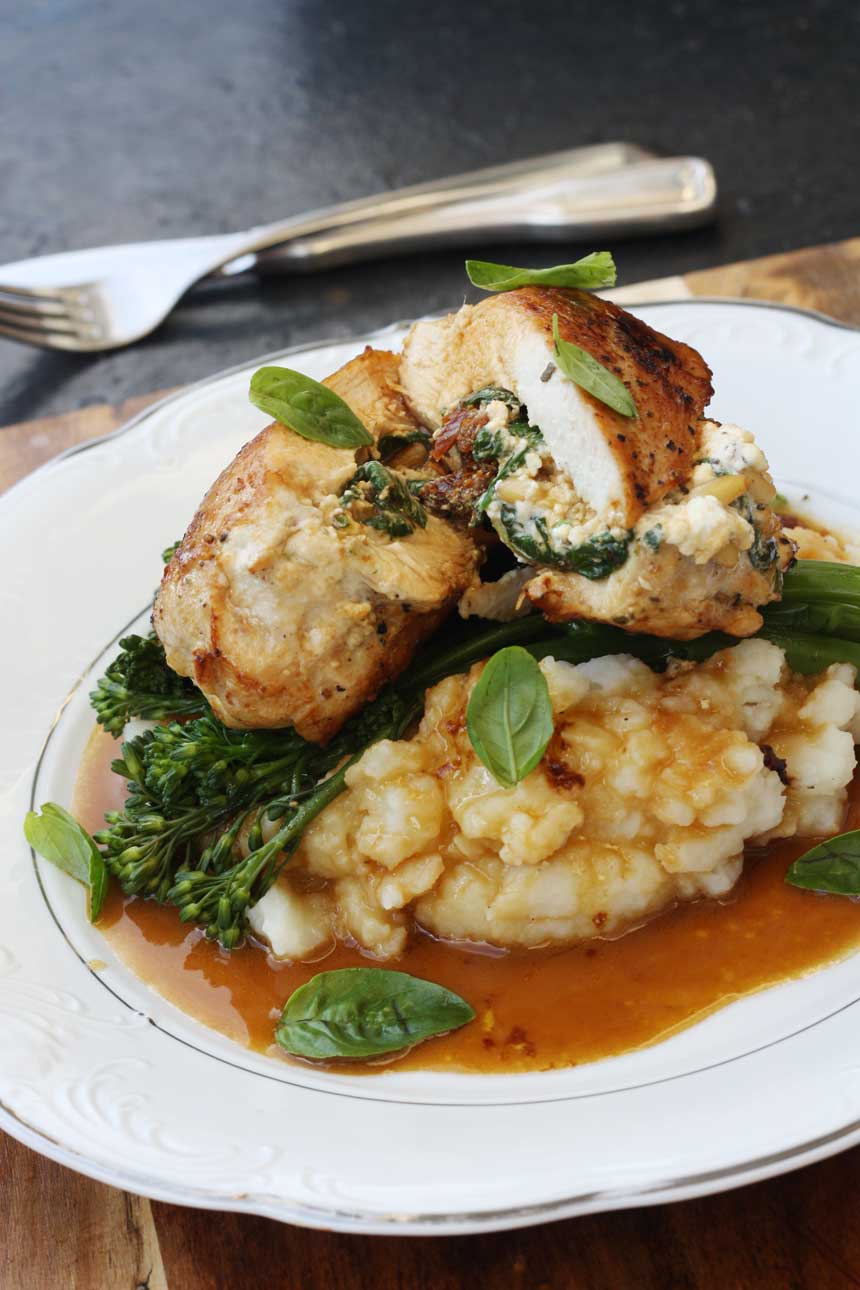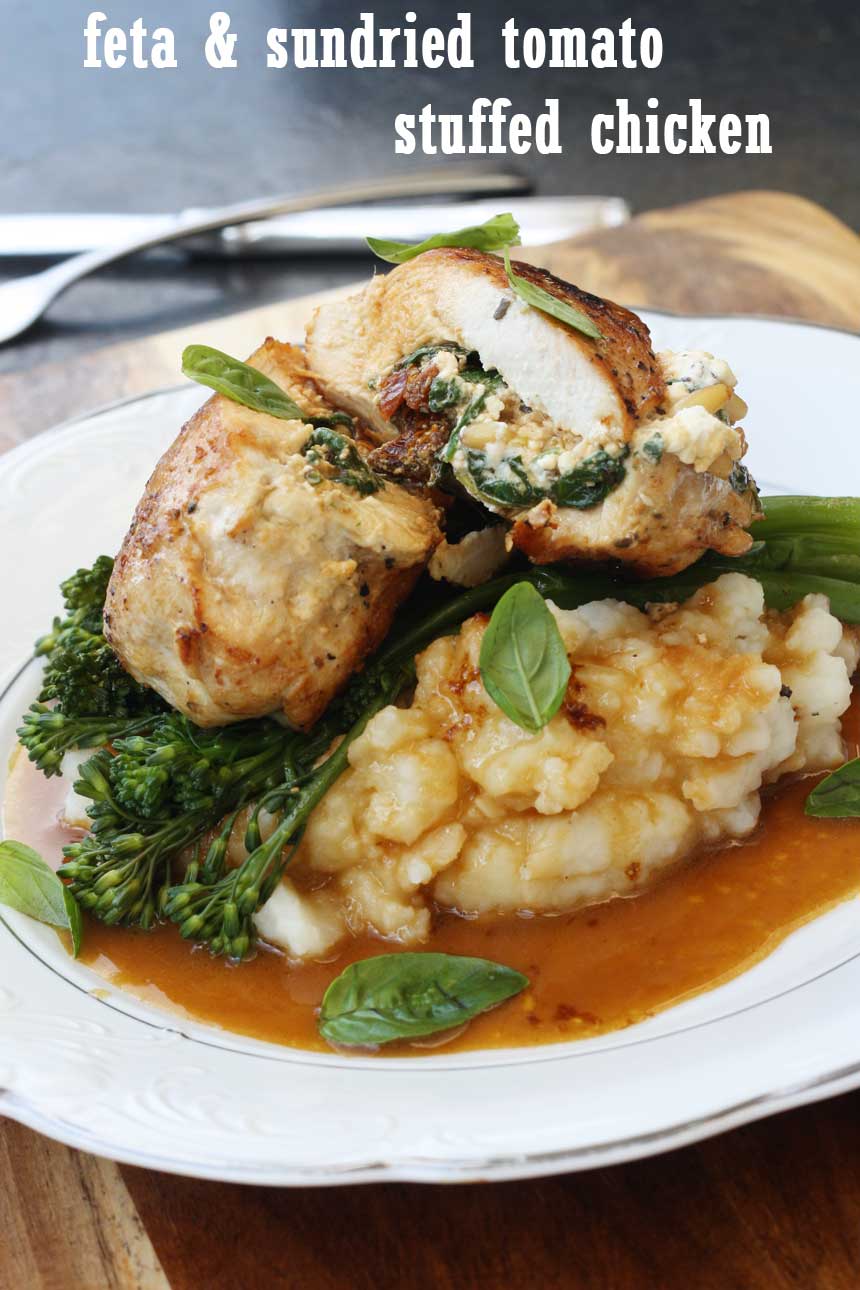 Feta & sundried tomato stuffed chicken with lemon butter gravy
'Cheat's roast chicken' stuffed with feta cheese, sundried tomatoes, spinach, oregano and pine nuts. All drenched in a light and simple but tasty butter lemon gravy.
Ingredients (UK/Australia? Click below for grams/ml)
1

tablespoon

pine nuts

1.5

ounces

feta cheese

crumbled

a few chopped sundried tomatoes

a handful or two of fresh spinach

1

teaspoon

dried oregano

2

boneless

skinless chicken breasts (medium-sized)

salt and black pepper

1/2

cup

chicken stock

1/2

a lemon worth of juice

1

tablespoon

unsalted butter

a handful of basil leaves

to serve (optional)
Instructions
Toast the pine nuts in a dry pan for a few minutes until lightly browned, then tip into a small bowl.

Add the feta, tomatoes, spinach & oregano to the bowl and mix well.

Slice a deep pocket into the slightly thicker edge of each chicken breast (be careful not to cut all the way through). Then stuff each with as much of the feta mixture as you can (push it right in so you can fit more in). Sprinkle each side of the chicken generously with salt and black pepper.

Heat up a couple of tablespoons of olive oil in a pan, then when it's hot put the chicken in. Let it cook without moving it for about 5 minutes, then turn it over and cook for about another 5 minutes on the other side. Put a lid on the pan and cook for a few minutes longer until the chicken is cooked through (try not to overcook).

Transfer the chicken to a dish and keep warm, leaving any juices in the pan. Then add the chicken stock to the pan, scraping any sticky bits from the pan into it. Then squeeze in the lemon juice and add the butter, swirling it around until you have a silky gravy-like sauce. Continue to cook the sauce for a couple of minutes until it has thickened slightly.

To serve, cut each piece of chicken in half at an angle, or if you prefer slice it into three or four even slices. Serve with the sauce poured over the top and, if you like, a few leaves of basil scattered over.
Notes
Adapted from this recipe by Martha Stwart.
I served this on top of mashed potatoes and baby broccoli. For a lighter meal, serve with roast potatoes or fries, crusty bread and a green salad or even with couscous, rice or quinoa. The side dish possibilities are endless!
Nutrition
Calories:
3063
kcal
Carbohydrates:
4
g
Protein:
496
g
Fat:
103
g
Saturated Fat:
34
g
Cholesterol:
1418
mg
Sodium:
1399
mg
Potassium:
8302
mg
Sugar:
2
g
Vitamin A:
265
IU
Vitamin C:
2.9
mg
Calcium:
231
mg
Iron:
12.8
mg
I hope you enjoyed this post! You can subscribe to receive posts directly to your inbox by entering your email address in the box below or at the top of the sidebar on the right.
You can also find more from Scrummy Lane on Facebook, Pinterest, Twitter and Instagram and follow me on Bloglovin! Thanks so much for reading!
*This post may contain affiliate links which means that if you click on a link and make a purchase I get a small percentage of the amount you spend. At no extra cost to you, of course! Thank you!*