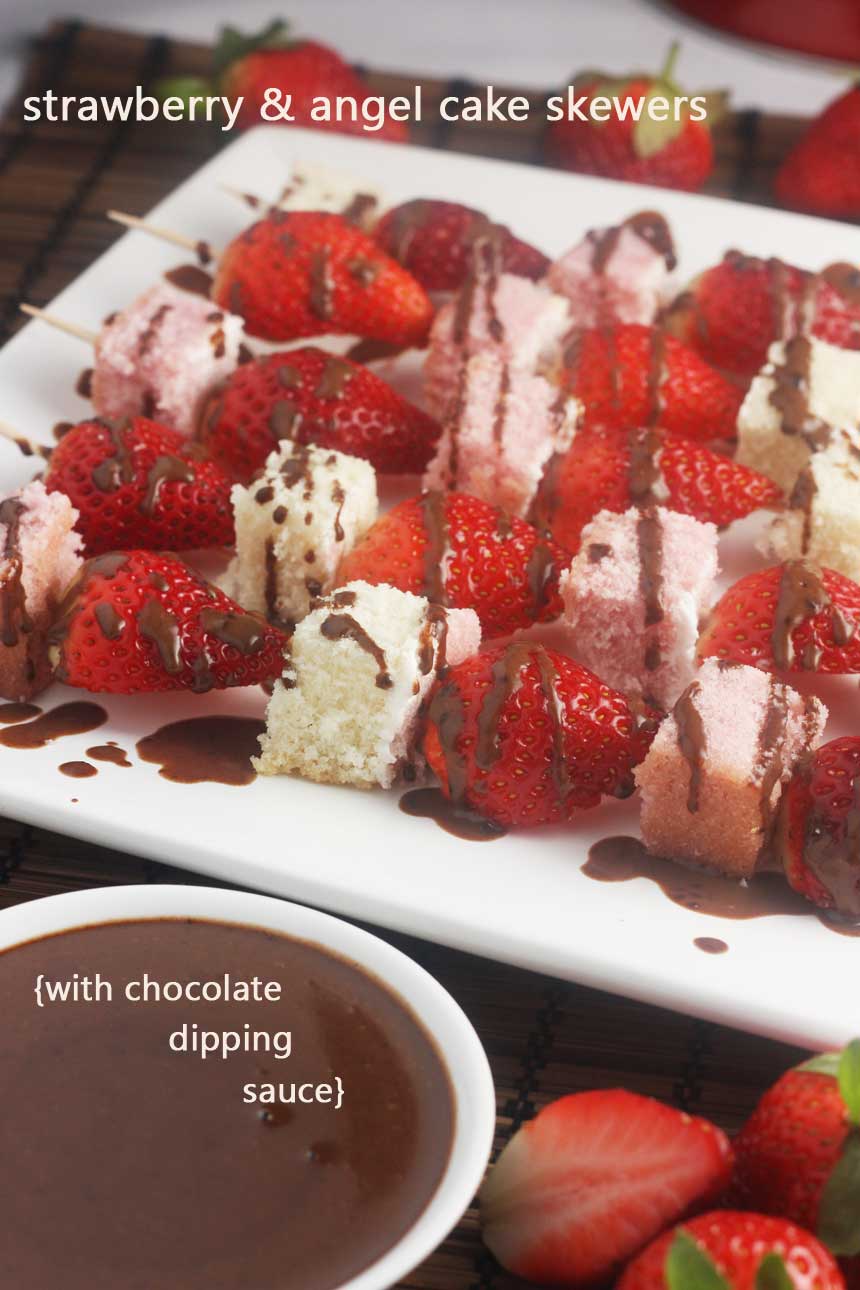 Now I know what you're thinking. Strawberries? You posted a strawberry recipe in January, when the strawberries aren't easy to find, are imported from Egypt when you do find them and cost £2 for a punnet of barely 10 strawberries?
Yup, I sure did. Because today I decided to pull out all the stops, throw caution to the wind and post a happy, summery, party recipe worthy of celebrating the arrival of two very special babies during this last week. Let me elaborate – not only did my sister give birth to my beautiful niece just a few days ago (very excited about that, needless to say!) but my wonderful friend Meggan of the food blog Culinary Hill has also just announced the arrival of her gorgeous daughter. So, what better excuse to combine three of my (anyone's?) favourite foods aka strawberries, cake … oh, and chocolate, of course! Now I'm no expert on baby shower food, but it seems to me that a combination of these three ingredients would be happily gobbled up by any mother-to-be/new mother and her friends … am I right or am I right?
Of course, this is more of an idea than a recipe really, as all it entails is threading half-strawberries and cubes of pink and white angel cake onto skewers, presenting them nicely on a plate and then drizzling them with a quick and easy warm chocolate sauce. But hopefully you'll agree that although you can throw these together in minutes, the result is as pretty and mouth-wateringly tasty as something you'd spend hours on.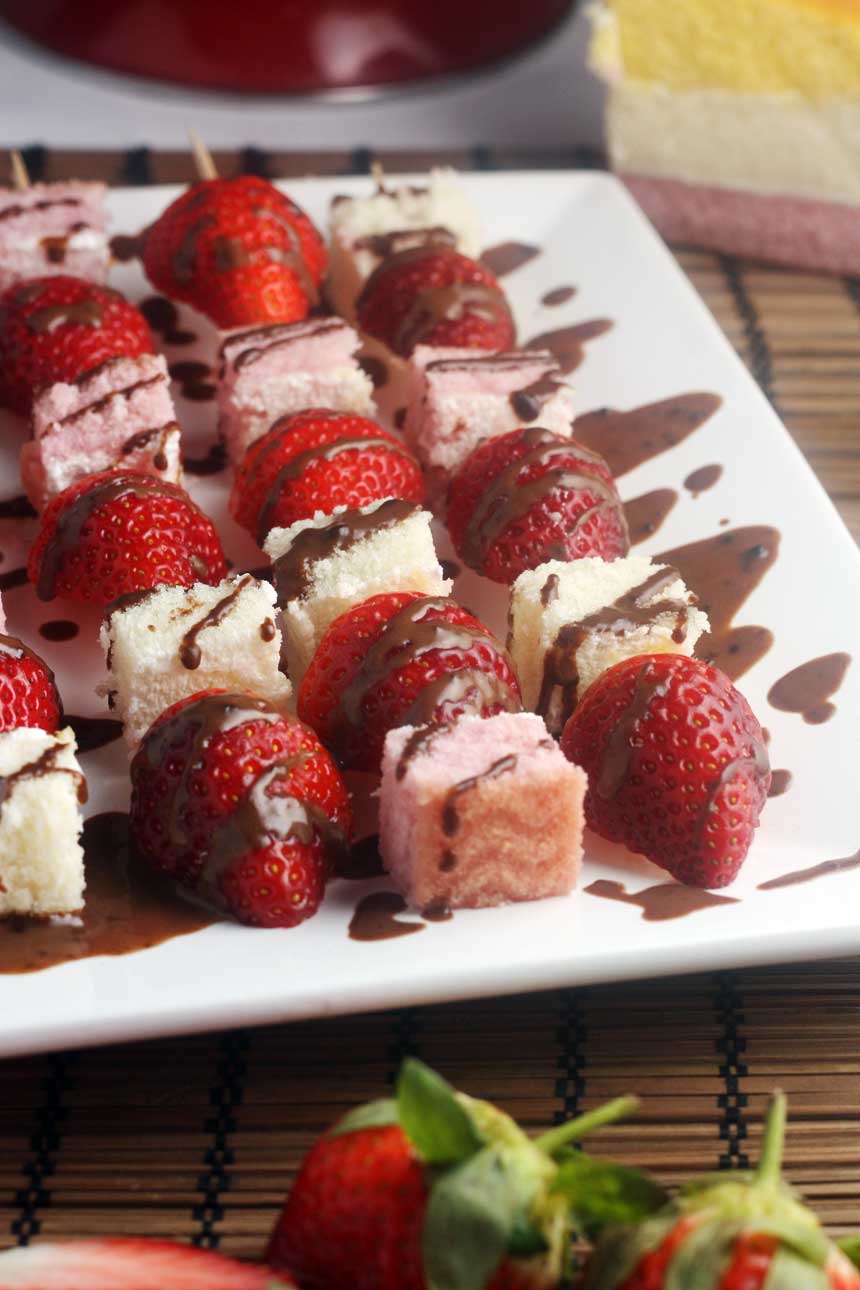 To be honest, these are so easy to make that it isn't necessary to say too much more about them – just that I chose to cut my strawberries in half before threading them onto the skewers and cut my cake into squares that roughly matched the width of the fruit. Also, my cake squares were simply cut from a store-bought cake called 'Angel layer cake' here in the UK (available from the big supermarkets – got mine from Tesco's!) I chose this because it had pink and white layers that I could cut pretty cubes from, but if you can't find the exact same thing where you live, I'm pretty sure you could find something similar … or even make your own cake to use if you prefer. A simple Angel Food cake or Madeira cake would be fine. As for the chocolate sauce, well, this is simply a mix of melted dark chocolate, butter, a tiny bit of sugar and cream. I spooned a little into a piping bag to drizzle over the plate of skewers and then poured the rest of the sauce into a bowl for easy dipping!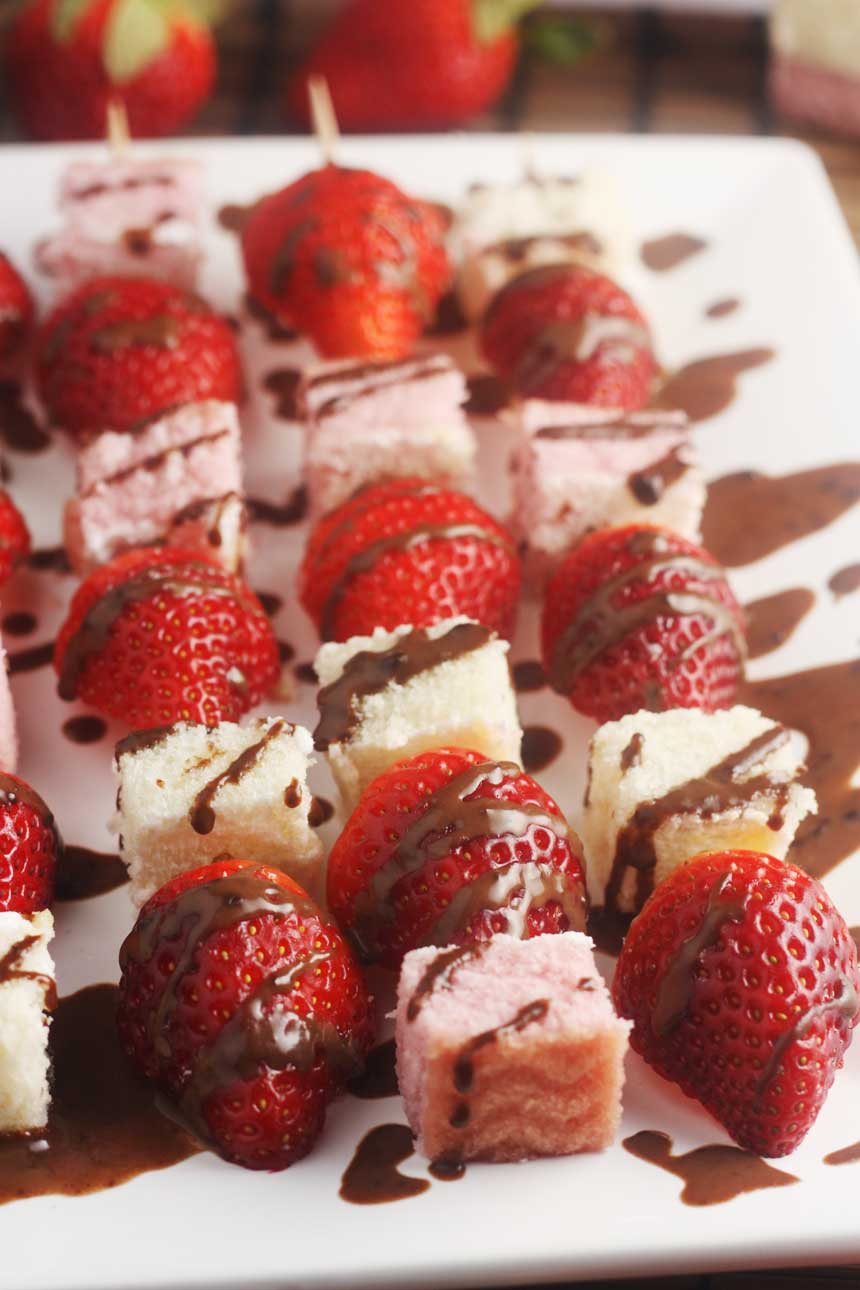 Sadly, here in the UK baby showers aren't really 'a thing', so it's with great pleasure that I get to take part in this virtual baby shower together with six of my favourite blogger buddies. Below is a list of all the other blogs taking part so that you can hop on over and take a look at what they've made – and hopefully get some ideas for the next baby shower you host or need to take some food along to. I promise you that you're in for a treat – these are some of my favourite blogs that I enjoy reading every week and they've chosen some stunning recipes for Meggan's shower …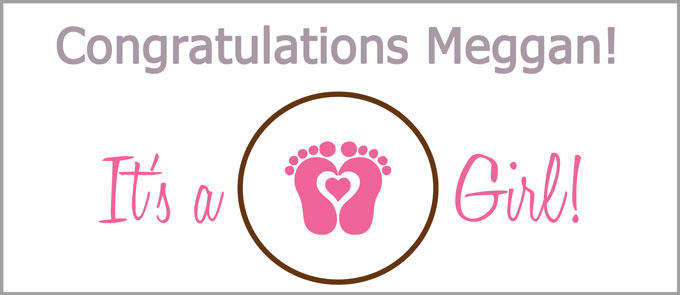 Recipe Tin Eats – classic lamingtons
Culinary Ginger – white vanilla cupcakes with orange
Cooking LSL – condensed milk cookies
Omnivore's Cookbook – healthy green curry mac and cheese
Baking a Moment – persimmon cheesecake
Thank you so much for reading this far and helping us to celebrate with Meggan!
I really hope you like the strawberry and angel cake skewers (not forgetting the chocolate dipping sauce – mmmm!) and hope that you'll live dangerously with me this January and eat something deliciously inappropriate like this. Unless of course you live in Australia, in which case … LUCKY YOU and you can stuff yourself to your heart's content with these and other summer treats! Nope, not jealous at all. (< barefaced lie).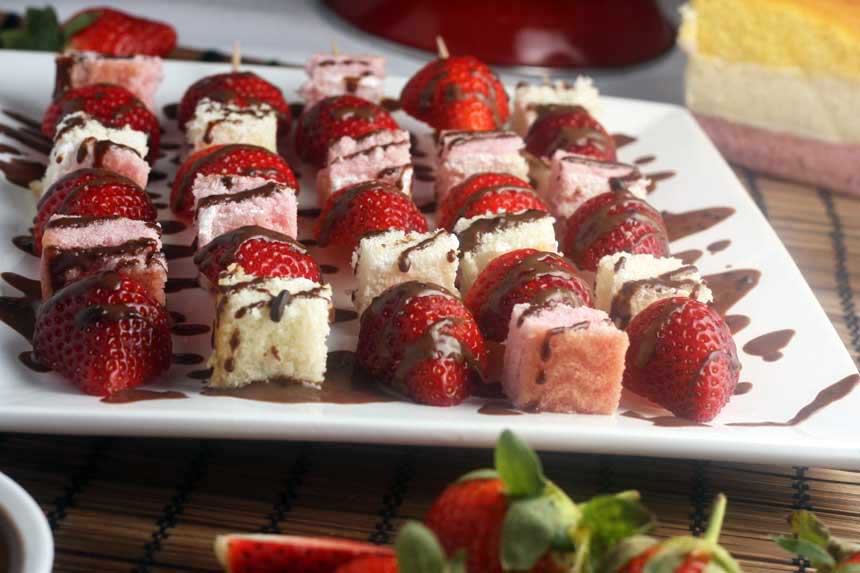 Strawberry & angel cake skewers with chocolate dipping sauce
Juicy strawberries and pretty cubes of pink and white angel cake threaded onto skewers and served with warm chocolate dipping sauce. You'll be everyone's best friend if you serve this at your next party - and especially at your next baby shower. This is a wonderful summery dessert, but, I'm sure, will be well received at any time of year!
Ingredients (UK/Australia? Click below for grams/ml)
For the skewers
strawberries

cut in half length-wise (3 halves per skewer)

a simple store-bought Angel or Madeira cake

cut into cubes a similar width to the strawberries (see notes)
For the warm chocolate sauce
1.75

ounces

dark chocolate

2

tablespoons

butter

1/2

cup

cream

1

teaspoon

sugar
Instructions
Thread the half-strawberries and cake cubes onto the skewers alternately. Arrange on a plate.

To make the sauce, melt the chocolate in 30-second intervals in a medium bowl in the microwave or over a simmering pan of water. Meanwhile, combine the butter, cream and sugar in a small pan and heat until well combined.

Pour the cream and butter mixture over the chocolate and whisk until smooth.

Drizzle a little of the chocolate sauce over the skewers (I used a disposable piping bag), then serve with the rest of the sauce in a bowl on the side for dipping.
Notes
Simple chocolate sauce recipe barely adapted from BBC Good Food.
I used a cake called an 'Angel Layer Cake' which can be picked up at supermarkets here in the UK (I went to Tesco's!) If you aren't in the UK, just use any kind of pre-made pink and white cake (angel cake or madeira cake, for example).
It's up to you how many skewers you make, of course, but the sauce is enough for roughly 5. Simply double or triple the ingredients for the chocolate sauce to make more.
Nutrition
Calories:
184
kcal
Carbohydrates:
6
g
Protein:
1
g
Fat:
17
g
Saturated Fat:
10
g
Cholesterol:
44
mg
Sodium:
51
mg
Potassium:
88
mg
Fiber:
1
g
Sugar:
3
g
Vitamin A:
490
IU
Calcium:
23
mg
Iron:
1.2
mg
I hope you enjoyed this post! You can subscribe to receive posts directly to your inbox (for free, of course!) by entering your email address into the box at the top of the sidebar on the right.
You can also find more from Scrummy Lane on Facebook, Pinterest, Twitter and Instagram and follow me on Bloglovin! Thanks so much for reading!
*This post may contain affiliate links which means that if you click on a link and make a purchase I get a small percentage of the amount you spend. At no extra cost to you, of course! Thank you!*