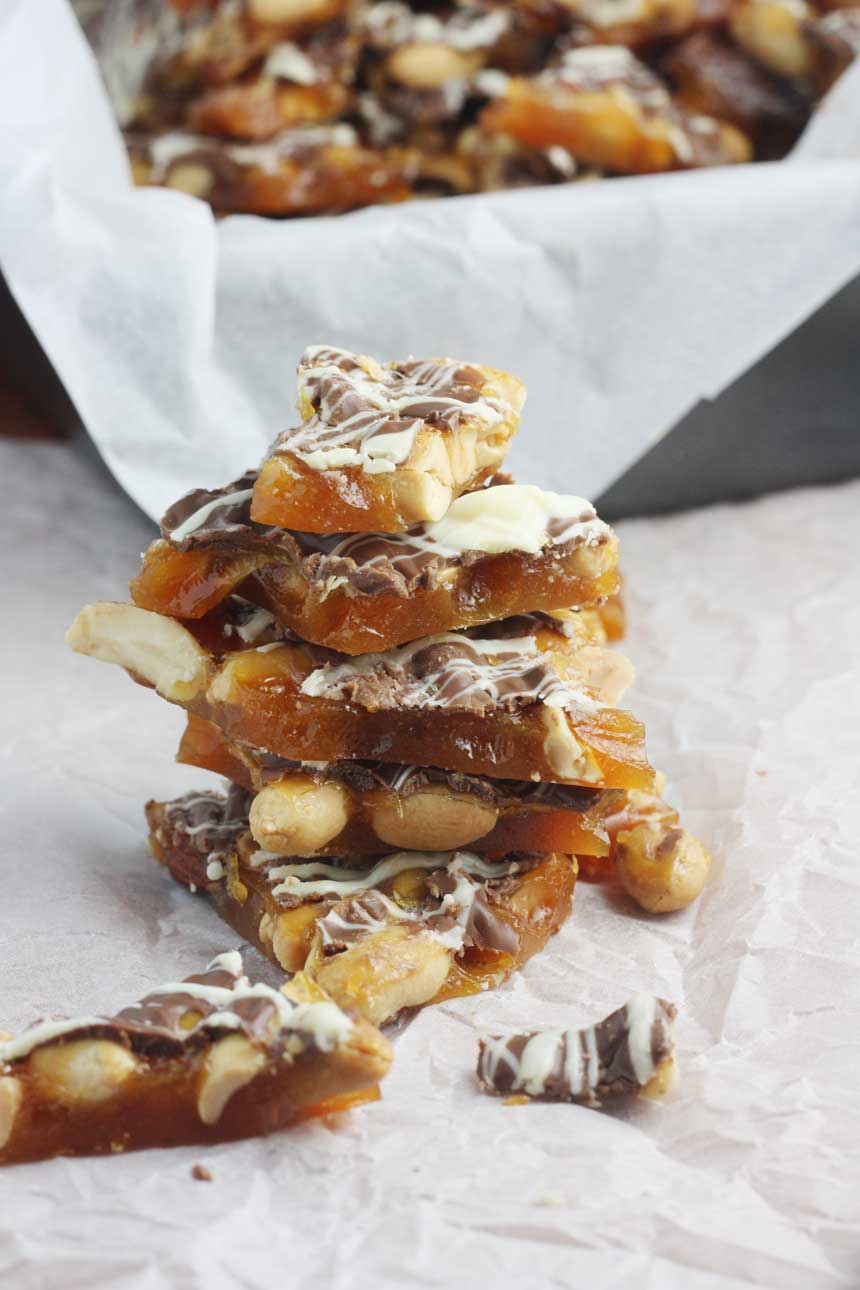 So it's now Christmas Eve … yippee! And yet while I've enjoyed the Christmassy atmosphere this week and have done some fun things, my carefully laid plans are not going entirely as I imagined. In my mind I was going to wrap up my pressies for a relaxed hour or so at the beginning of the week while watching Christmas movies and eating Christmas treats. In reality I did it in a huge rush, it seemed to take me HOURS and I somehow ended up with gifts littered around the entire room in a sea of paper, glitter, sellotape, bags and ribbon. Not to mention a sore head and back!
Bah Humbug! Well, not entirely … but fast forward to the next few days and a work 'semi panic' meant that I didn't 'throw' my delicious-in-my-mind chili con carne in the crock pot for Christmas week easy meals as I had planned to, didn't make my mini salted caramel cupcake cheesecakes for Boxing Day (still haven't) and, most importantly, didn't publish this post which was supposed to be all ready with a few days to spare before Christmas.
Today has continued in the same vein with lots of dashing here and there and not quite getting things done by the time I would have liked to. Sigh.
So if you too are finding yourself constantly trying to catch up with yourself this week and, like me, all your carefully laid plans to have everything for the holidays organised by now haven't quite come to fruition, maybe these five last-minute food gifts might help you out!
I realise that this post may be coming just a tad too late for Christmas now for most of you (you don't say …), but all of these would make great hostess gifts to take along to all those fun parties and other gatherings around this time of year, too. Or for birthday gifts after the festivities are all over.
I promise you that all of these gift ideas are super super (super) easy, take hardly any time at all to make and look great simply packaged up in a pretty box lined with baking paper or in a clear bag tied up with a ribbon. It will never be so easy to impress your friends and family with something you made!
So without further ado, first up is this easy double chocolate peanut brittle which I made for several friends and family members this week: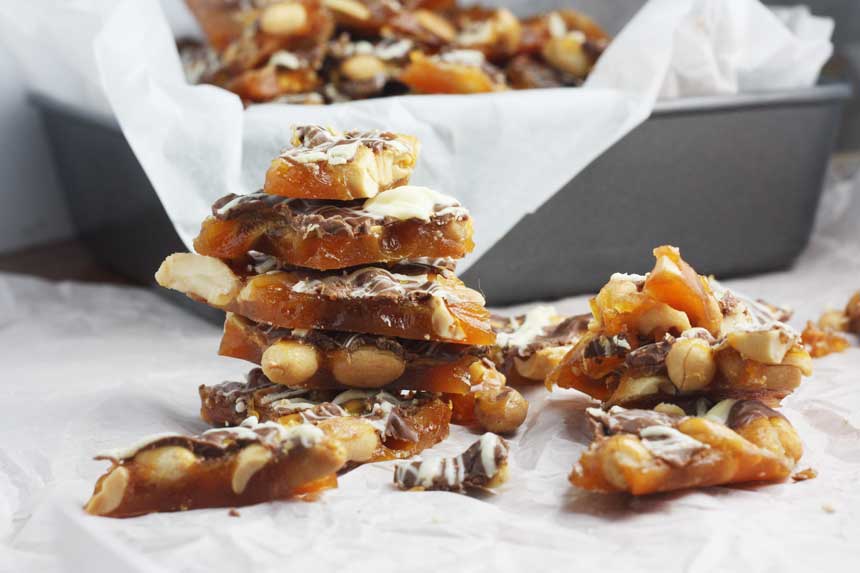 Easy double chocolate peanut brittle
Easy peanut brittle topped with milk and white chocolate - perfect for a last-minute gift!
Ingredients (UK/Australia? Click below for grams/ml)
4

cups

roasted salted peanuts

4

cups

caster sugar

10.5

tablespoons

butter

chopped

7

ounces

milk chocolate

2.6

ounces

white chocolate
Instructions
Line two medium-sized (roughly 20 x 30 cm – or equivalent) baking trays with baking paper and set aside.

Put the sugar in a large, heavy saucepan with 470ml (2 cups) of cold water and heat over a medium heat, stirring, until the sugar has melted (about 5 minutes). Then bring to the boil and boil (without stirring) until the mixture turns a deep caramel colour (you will need a bit of patience for this – it could take 20 minutes or so).

Remove from the heat immediately and quickly stir in the butter and then the peanuts. Immediately pour the mixture into the pans.

Melt the milk chocolate in the microwave or in a bowl over a pan of simmering water, then drizzle all over the peanut brittle. Repeat with the white chocolate. Set the trays aside and leave to cool completely for a few hours or even overnight before breaking into rough pieces.
Nutrition
Calories:
192
kcal
Carbohydrates:
18
g
Protein:
4
g
Fat:
12
g
Saturated Fat:
4
g
Cholesterol:
8
mg
Sodium:
92
mg
Potassium:
133
mg
Fiber:
1
g
Sugar:
15
g
Vitamin A:
90
IU
Calcium:
20
mg
Iron:
0.5
mg
Number two are these chocolate rocks. They are really just melted chocolate with nuts and dried fruit stirred in, but I assure you they'll still impress!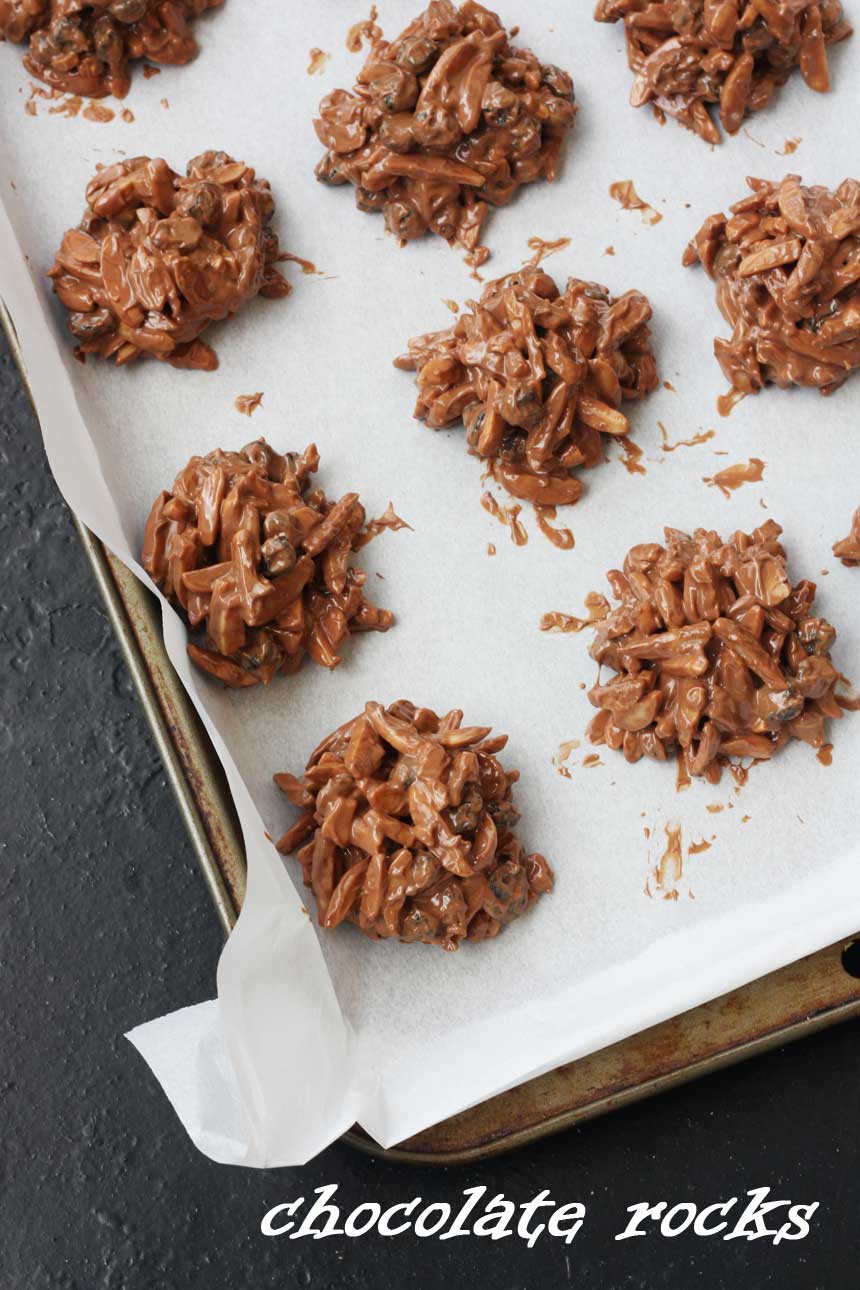 Next up … chocolate orange truffles. Mmmmm … very possibly my fave!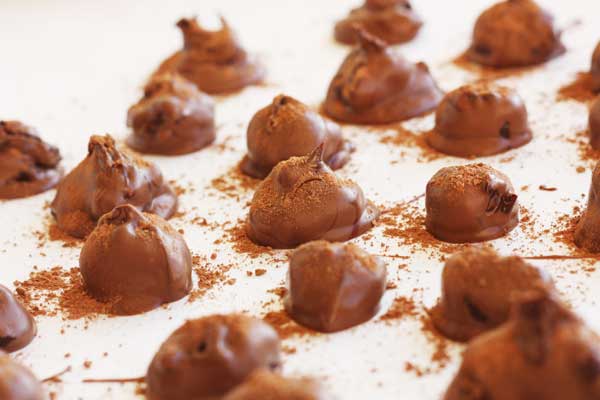 Number four … marshmallow & swirly chocolate crispy squares. These will take you back to your childhood for sure, but they definitely make a gift perfectly suitable for adults!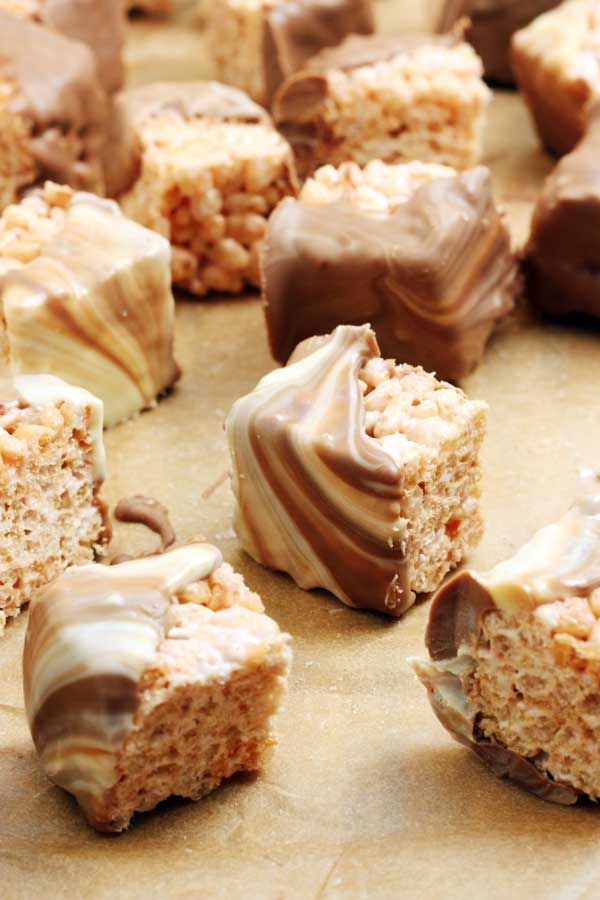 And finally … number five is this mango & pistachio chocolate bark. Am I allowed to have two favourites?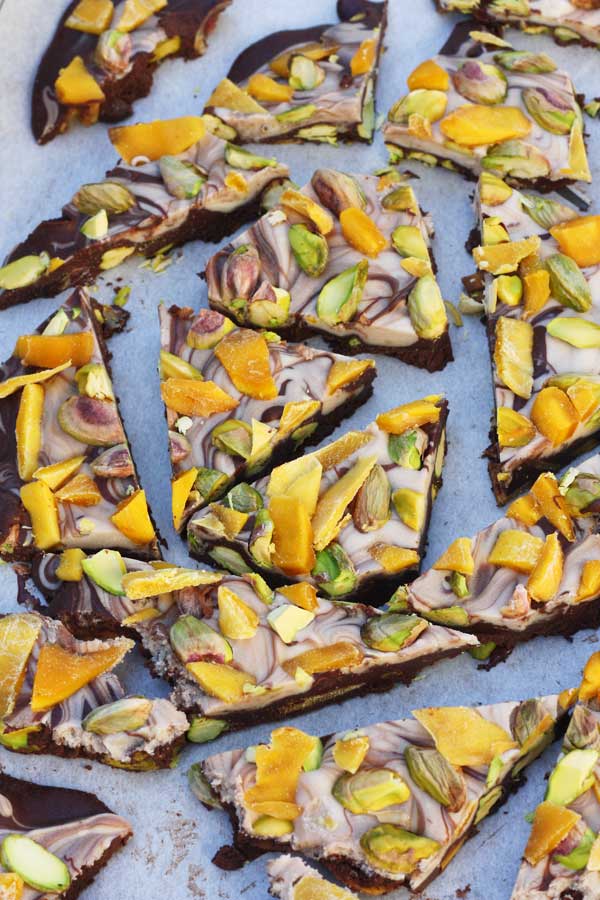 I so hope you can find something here to delight your friends, family and neighbours. I've given every one of them as a gift at some point and can honestly say that they never failed to impress.
All that remains is for me to wish you lots of joy, peace and scrummy food over these holidays.
MERRY CHRISTMAS!!