So you have marshmallows to use up. What a great 'problem' to have! You'll find all kinds of sweet treats here from cookies and bars to show stopping cakes, no-bake marshmallow desserts and more. Pack them into a box and give as a gift or bring out a tray of goodies at your next party or BBQ.
Which of these easy marshmallow recipes will you try first? You'll LOVE how versatile they are – and be left wanting s'more and s'more!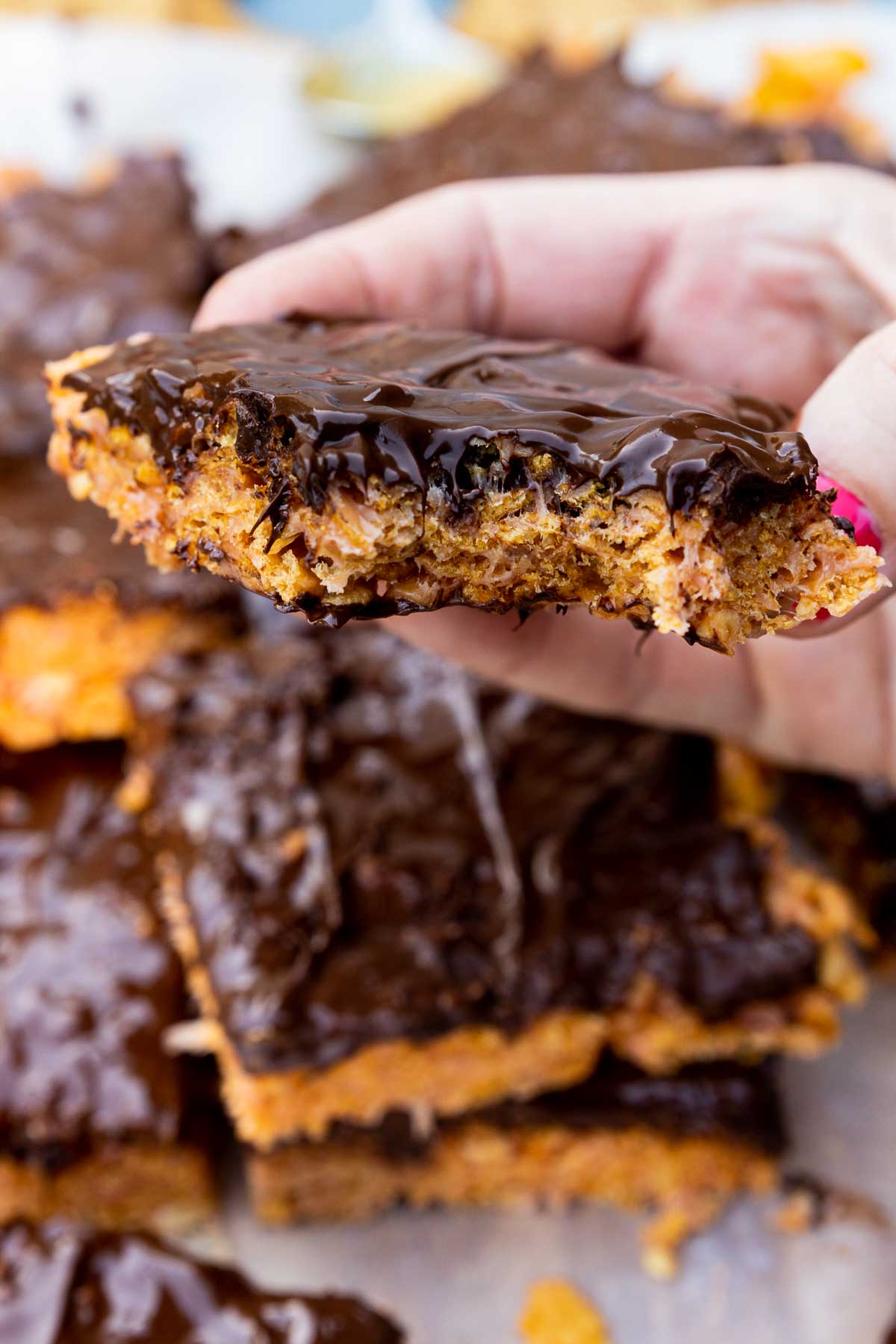 Brownies and Bars
Not just for kids! These tasty marshmallow treats can be eaten on-the-go at picnics or as snacks, or to hand out at a party or BBQ. They're also perfect if you need fun and super easy treats to make with the little ones.
Cookies
Add some extra texture and flavor by adding some sticky marshmallows to your cookie dough. These are all ooey, gooey and absolutely off-the-scale delicious!
Cakes
Lots of outstanding marshmallow cake recipes here. You might on first glance think some of these look similar, but it depends on the occasion you're making them for – a picnic, casual dinner party, or perhaps it's more of a show stopper you're looking for!
31. S'mores Cake
Other No-bake
Many of the best marshmallow recipes are no-bake. Too many options here for transforming marshmallows into crispy treats (and more!) without even having to turn your oven on!
Perfect for summer BBQs, parties and outdoor events, don't you think?
Candies (Perfect for Gifts or Parties!)
Pack these sticky marshmallow delights into a box and give as a gift. Or serve up at your next party and really wow your guests!
46. Christmas Rocky Road
3-Ingredient Marshmallow Desserts
Who could say no to one of these super easy desserts using only 3 ingredients (including marshmallows of course)?! Perfect for no fuss entertaining, baking with the kids or whenever you need a sweet fix… fast!
Savory Marshmallow Recipes
If you love sweet and savory flavor combinations, then these marshmallow recipes are for you. Perfect for holidays and special occasions.
Homemade Marshmallow Recipes
Loving the sound of these marshmallow recipes? Why not try making your very own homemade marshmallows? Perfect for using in all of the recipes above, giving as a gift, making S'mores or simply popping into a mug of hot chocolate!
Who knew marshmallows were so versatile? Hopefully you've found some favorites here and next time you have marshmallows to spare you might think about using them in one or more of these heavenly gooey, sticky and sweet recipes!
No leftover marshmallows? Who can blame you, and I for one will not judge if you grab a brand new bag of marshmallows especially to make one or more of these treats 😉
Like what you see here? See all my easy dessert recipes.
IF YOU MAKE ONE OF THESE RECIPES, LET ME KNOW HOW YOU GET ON BY LEAVING A COMMENT AND RATING BELOW… AND DON'T FORGET TO SIGN UP TO RECEIVE ALL MY NEW RECIPES BY EMAIL!