Who doesn't love chocolate truffles? And that chocolate-orange combo… mmm! These raw chocolate truffles are made with just 5 super healthy ingredients, but you'll think you're eating a gooey brownie!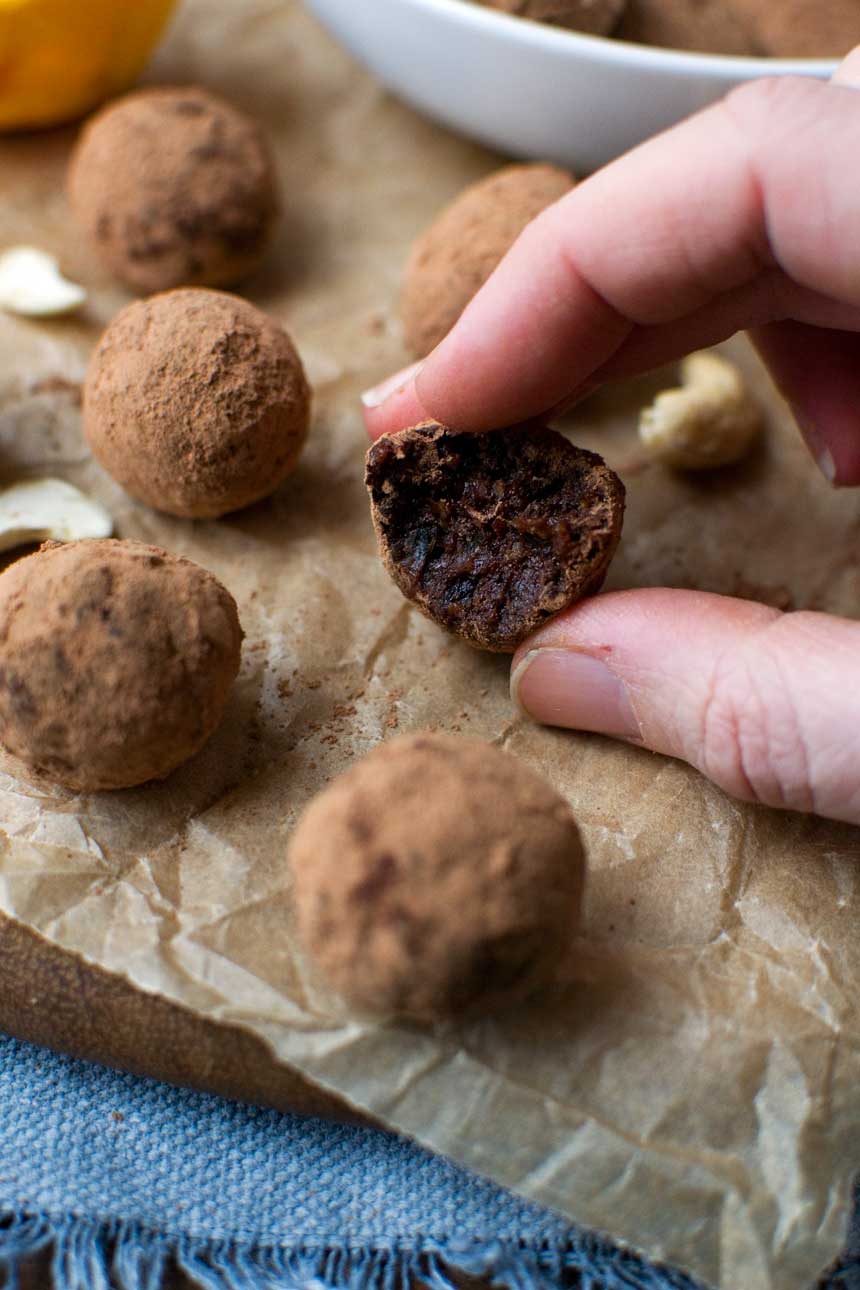 What do you do when you somehow find you've stashed lots of unhealthy snacks in your maternity hospital bag? Make a 'token' healthy snack to throw in there too!
When the moment arrives, I'll still most probably be stuffing myself mostly with Pringles and chocolate (just being honest here).
But given the 5 super healthy ingredients in these raw chocolate truffles – raw cashews, orange zest and juice, dates, sultanas, and raw cacao – you'll be amazed how much like a naughty treat they taste. Sort of like a gooey, decadent brownie – honestly!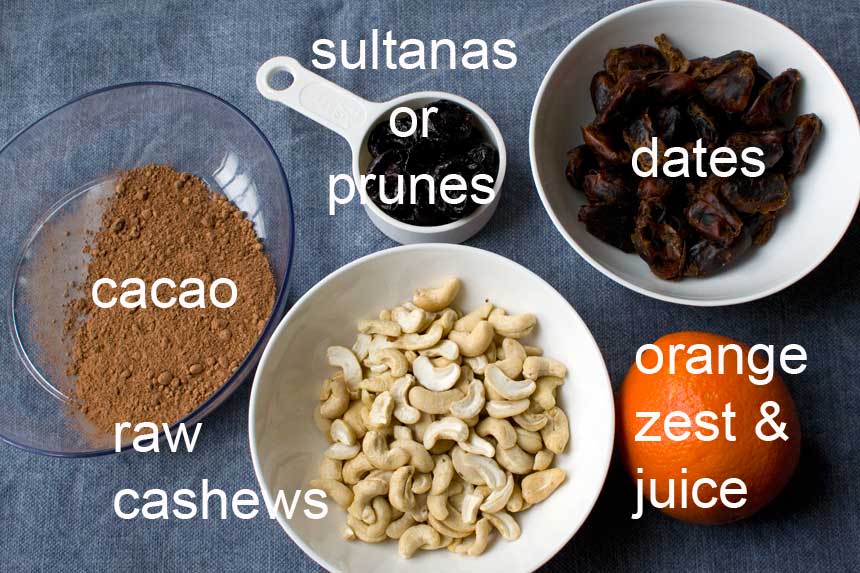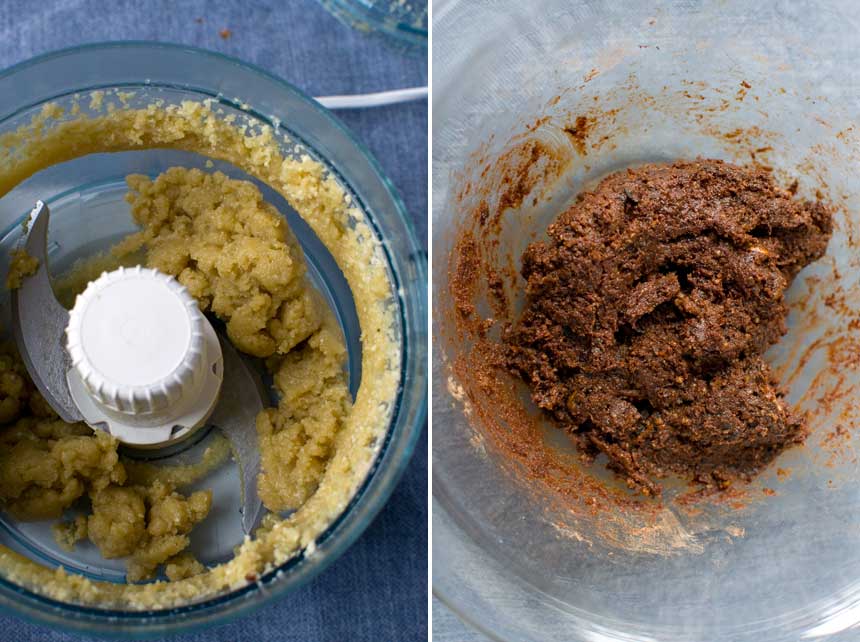 And yet they are good, really good (we're talking almost too good) for you. Not a speck of refined sugar in sight. They also happen to be gluten free and vegan, if either of these are important for you.
If you've been hanging around here for a while, you may recall seeing an old post of mine for 5-ingredient chocolate orange bars. Which yes, use virtually the same recipe as these smaller truffles.
This recipe is fabulous in bar form, too. I just thought it would be nice to hide away a bite-sized version in my freezer to stave off the munchies while I'm skulking around the house on maternity leave. I've also updated the ingredients list to include cup measurements – and hopefully the photos are a bit better in this post, too!
And yes, I did say in the freezer. I LOVE these straight from the freezer. I'm not exactly sure why – they don't really freeze, they just go a bit harder and colder and taste really good to me that way.You'll just have to try it for yourself to see if you like them that way too or if you prefer to keep them softer and more chocolate truffle-like.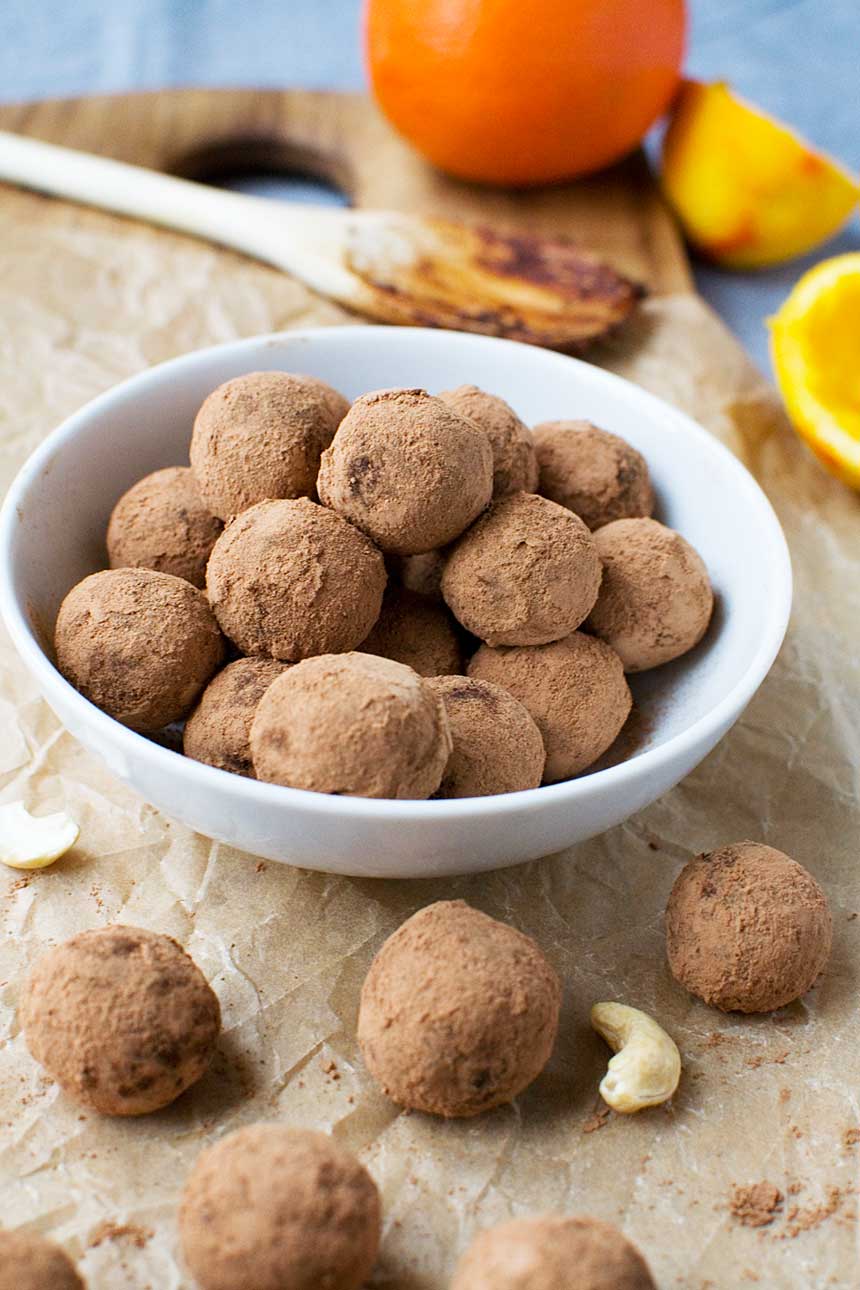 So how's the January diet going? Ba ha ha! We're enjoying plenty of smoothies as Mr. Scrummy plays with his new Nutri Ninja that he got from Santa Claus, but we're also still making our way through the huge pile of chocolates we got given from friends and family.
Well, never mind. It's all about the balance, isn't it? And popping one of these delicious raw chocolate orange truffles in your mouth every now and again should make you feel better!
And here's a little video to show you exactly how to make them:
*This post may contain affiliate links.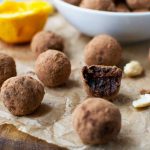 5-ingredient raw chocolate orange truffles
Who's for a snack that tastes like gooey chocolate brownie but has only 5 super healthy ingredients in it? These raw chocolate orange truffles will satisfy your craving for chocolate, leaving you with none of the guilt!
Ingredients
1

orange

juiced and zested

1 1/2

cups

dates

(pitted)

1 1/4

cups

cashews

(raw)

1/2

cup

raisins

(or sultanas, I used raisins)

4

tablespoons

cacao powder

(raw)
Instructions
Put the dates in a small bowl and pour half of the orange juice over them. Put aside for a moment.

Put the cashews and the rest of the orange juice in your food processor and process until they are all mashed up and clump together in a ball (this took quite a while – at least 2 or 3 minutes).

Tip the cashew and orange mixture into a bowl. Then tip the dates/orange juice and sultanas into the food processor and process until they too are all mashed up and form a sticky ball (this probably won't take as long as the cashews).

Add the mashed up dates/sultanas to the cashew/orange mixture in the bowl, then add the cacao and orange zest and mash everything together well until it resembles a thick chocolate cake batter.

Take teaspoons of mixture and roll into truffles. Finally, roll in raw cacao powder.
Recipe Notes
Try storing the truffles in the freezer – they're delicious that way!
Nutrition Facts
5-ingredient raw chocolate orange truffles
Amount Per Serving
Calories 52
Calories from Fat 18
% Daily Value*
Total Fat 2g 3%
Sodium 1mg 0%
Potassium 104mg 3%
Total Carbohydrates 8g 3%
Protein 1g 2%
* Percent Daily Values are based on a 2000 calorie diet.

Why not save this to your Healthy Food or Vegan board for later? 🙂
Would you like to follow me on Pinterest, too? I'm always pinning tasty food!