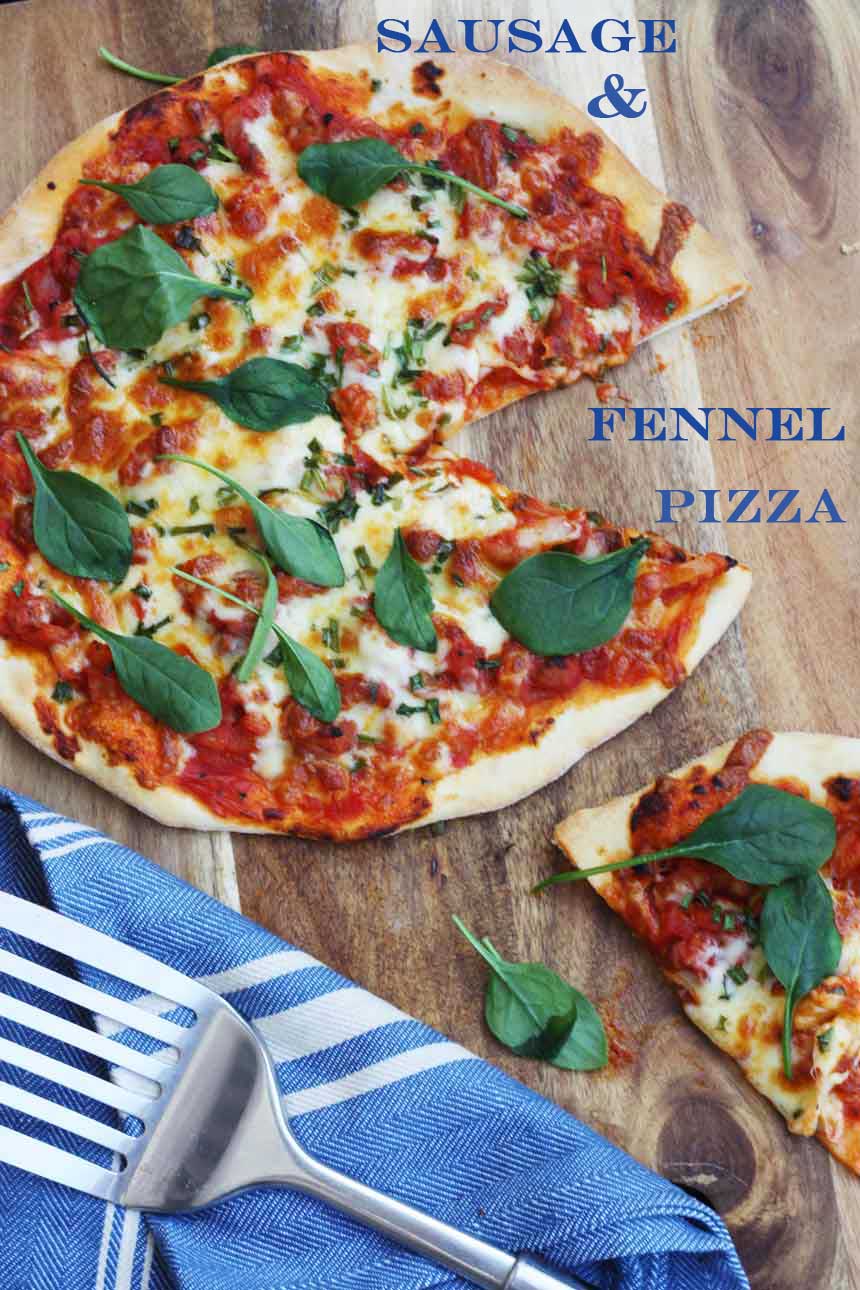 When I was a student in London, way back when, I had a fabulous time sharing a flat with a wonderful collection of people, some of whom I'm still good friends with today. It was a strange old rented place that I'm sure none of us would choose to live in now. There was a long almost institution-style corridor with, as I remember, 4 bedrooms leading off it, a small living room with an old couch that was stuck together with a sort of Velcro that meant it was always sliding apart, frayed carpets, a bath (no shower!) and … well, that was pretty much it. Oh, apart from the 'pet mouse' that we saw scurry in front of the TV and over to the gap between the wall and the floor a few times … eek!
I remember one particular week, a strange smell surfaced in the kitchen. It was an odour like nothing I'd ever encountered before, and got steadily worse each day. One of my house mates assured me that he had already thoroughly sifted through the contents of our fridge which was, shall we say, not the most ordered and well-maintained. After searching high and low for the source of the stink, we finally discovered that it was in fact emanating from the fridge – specifically from a large piece of steak that said house mate had shoved to the back and forgotten about. Let me tell you, that is a smell that I would like to NEVER let grace my nostrils again. Vile.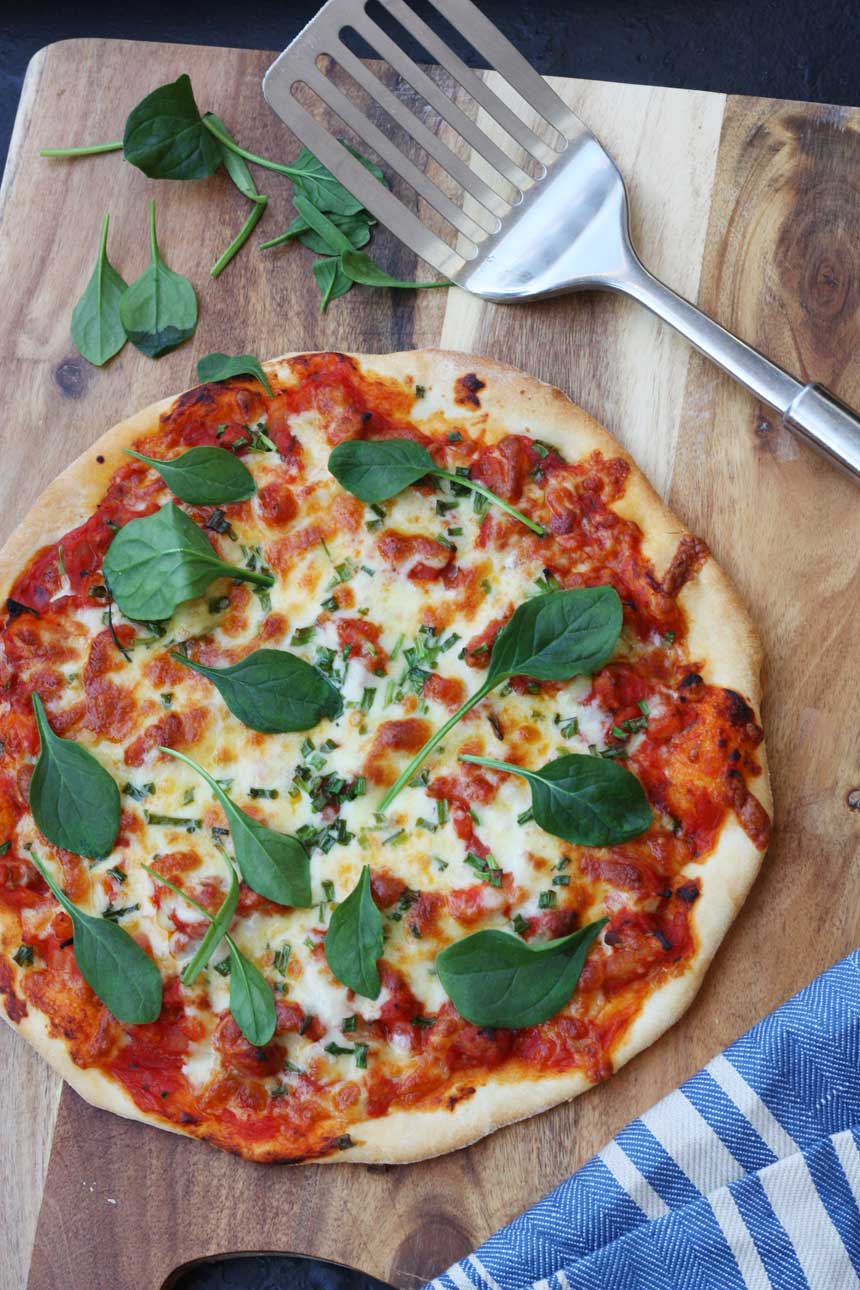 Sorry about the yucky little story there … but will it make you feel better if I tell you that I was considering telling you an even more disgusting one involving maggots but decided against it? No? Oh well, I tried. You'll at least be happy to know that my fridge tends to be a little more ordered these days. On the other hand, don't judge, but at the moment I have things sitting in there that could be in danger of heading down a similar stinky path to the aforementioned meat because I have no idea how to use them. There's a half tin of coconut milk that is probably past its best and that I should really have frozen to use later, a couple of lemons that I've grated the zest from, a potato that I peeled and didn't use today and a half roasted leg of lamb with all the trimmings.
Yup. Leftovers. Lots of them. Which I have nothing against (I know that quite a lot of people, curiously, won't touch them), but I do often find it a challenge to use them all up before they spoil.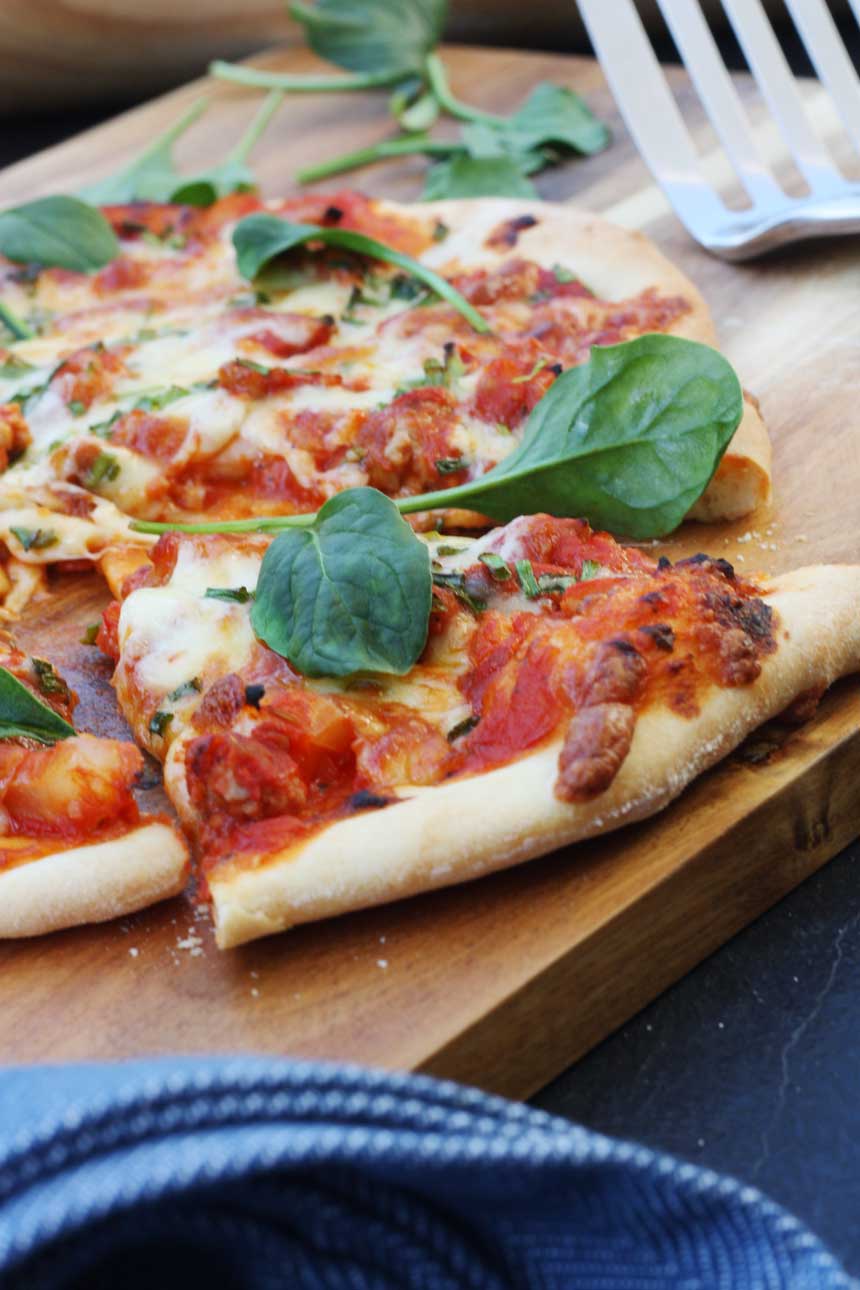 Having said all this, one lot of leftovers that I had absolutely no problem 'repurposing' a few days ago was the sausage and fennel ragu sauce that I made. This is unbelievably tasty served with pappardelle, toasted breadcrumbs and parmesan cheese, but as I was eating it this way it suddenly occurred to me how perfect it would be for an easy and super tasty pizza topping. Provided you've already got some homemade pizza dough in the freezer (highly recommended – the recipe I've included below is suggested by the lovely Sally of Sally's Baking Addiction), this pizza takes absolutely no time at all to throw together.
Just a couple of little 'pointers' before you rush into the kitchen to make the next TWO nights' meals (yes, two – sausage and fennel pappardelle followed by sausage and fennel pizza the next evening). I like my pizza thin and crispy, so the dough I made was enough for 5 (FIVE!) pizzas, four of which are currently hanging out in my freezer for our next pizza craving. I would also recommend adding some kind of 'greenery' to the top of your pizza along with your leftover ragu sauce and cheese – I sprinkled over chopped chives but I'm thinking that any other kind of fresh herb or rocket salad leaves would be just as great.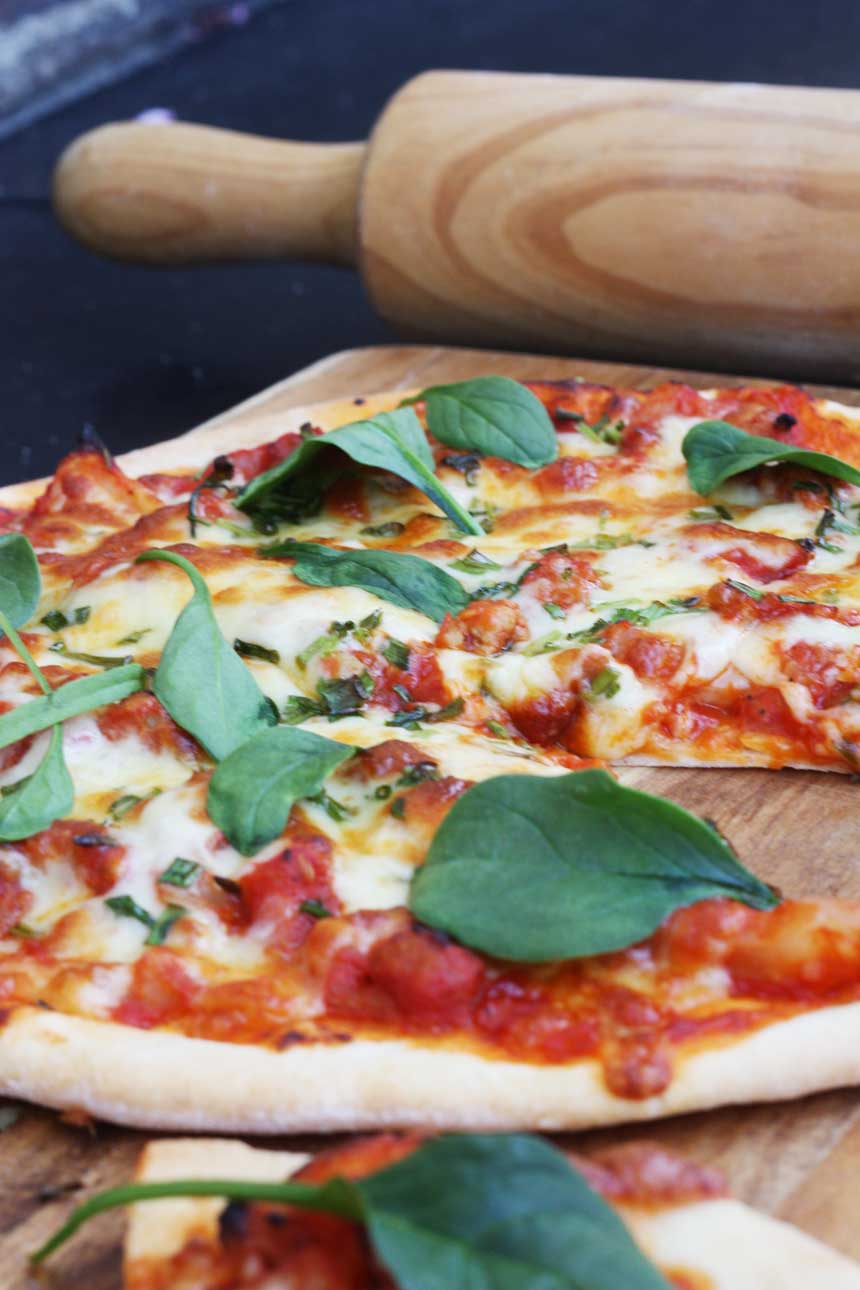 We really enjoyed this tasty pizza, and I hope you do, too. How do you feel about leftovers? Have you got any favourite ways to use them up? Any suggestions gratefully received!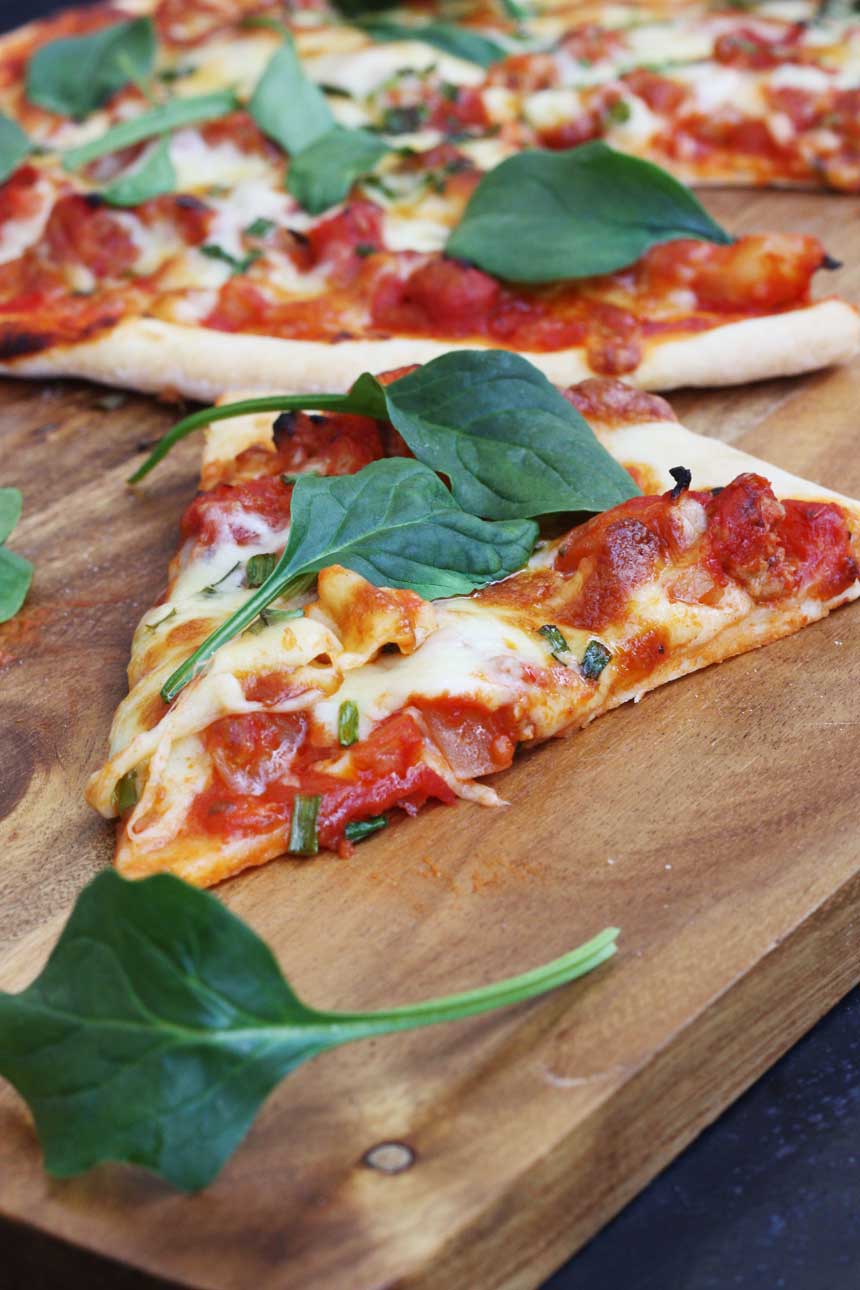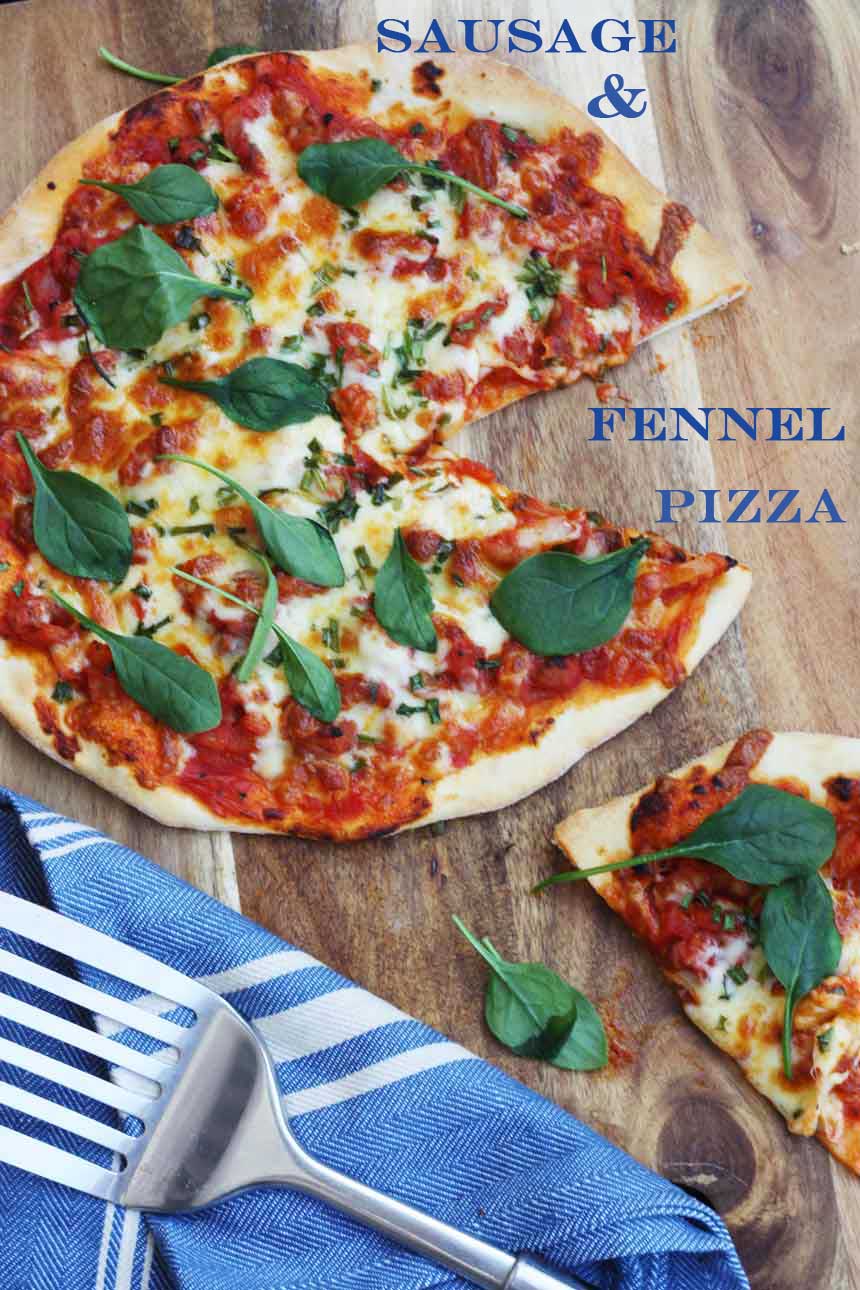 Sausage & fennel pizza
A delicious sausage and fennel ragu sauce to eat with pappardelle pasta one night and to top a pizza the next. A perfect '2-in-1' meal!
Ingredients (UK/Australia? Click below for grams/ml)
For the ragu sauce (serve stirred through pappardelle pasta on the first night)
one bulb of fennel

trimmed and chopped into small pieces

14

ounces

best quality pork sausages

3/4

teaspoon

fennel seeds

the leaves from about 2 sprigs fresh rosemary

1

cup

red wine

a large wine glass or a third of a bottle

3 1/2

cups

jar passata

pureed tomatoes

salt and pepper
For the pizza (dough recipe 'borrowed' & slightly adapted from Sally's Baking Addiction – thanks, Sally!)
Instructions
For the ragu sauce
Heat up about a tablespoon of olive oil in a wide heavy pan. Make a slit down the side of each sausage and squeeze the sausage meat into the pan. Cook for about 10 minutes, continually breaking up the meat with a wooden spoon.

Add the fennel, fennel seeds and rosemary and cook for about another 5 minutes, stirring.

Pour in the wine, passata and about 1 cup/200 ml water, then leave to simmer gently for about an hour. Add salt and pepper to taste.
For the pizza
Pour the water into a large bowl and empty the packet of yeast into it. Leave for a couple of minutes to allow the yeast to dissolve.

Add the flour, oil, salt and sugar and combine with a knife or wooden spoon. Bring together the dough with your hands and knead for a minute or two until elastic.

Leave the dough to rise in a warm place for at least a couple of hours, then knead it again briefly to knock out some of the air.

Divide into 5 equal-sized balls of dough. Freeze any you don't want to use immediately at this point. (I wrap each ball tightly in plastic wrap and put in a ziplock bag.) Leave the dough balls you do want to use immediately to rest for half an hour.

Pre-heat your oven to hot (I set mine to 480F/250C). Stretch or roll out the dough pretty thinly (stretching is better but I can never do this!) and put onto a pizza stone or pizza or baking tray (pre-heat for best results), fairly quickly add your ragu topping and cheese and bake for about 10 minutes or until nicely browned and crisp.

Top with your chives or other greens just before serving.
Notes
I enjoyed this ragu sauce with pappardelle pasta one night and then made a pizza with it the second. Try it - it's delicious both ways! I used Sally's pizza dough recipe from Sally's Baking Addiction and it worked really well. Sally has some great tips in her post, too!
Nutrition
Calories:
454
kcal
Carbohydrates:
53
g
Protein:
15
g
Fat:
17
g
Saturated Fat:
4
g
Cholesterol:
35
mg
Sodium:
568
mg
Potassium:
699
mg
Fiber:
3
g
Sugar:
7
g
Vitamin A:
595
IU
Vitamin C:
12
mg
Calcium:
37
mg
Iron:
5.2
mg
I hope you enjoyed this post! You can subscribe to receive posts directly to your inbox by entering your email address in the box below or at the top of the sidebar on the right.
You can also find more from Scrummy Lane on Facebook, Pinterest, Twitter and Instagram and follow me on Bloglovin! Thanks so much for reading!
*This post may contain affiliate links which means that if you click on a link and make a purchase I get a small percentage of the amount you spend. At no extra cost to you, of course! Thank you!*