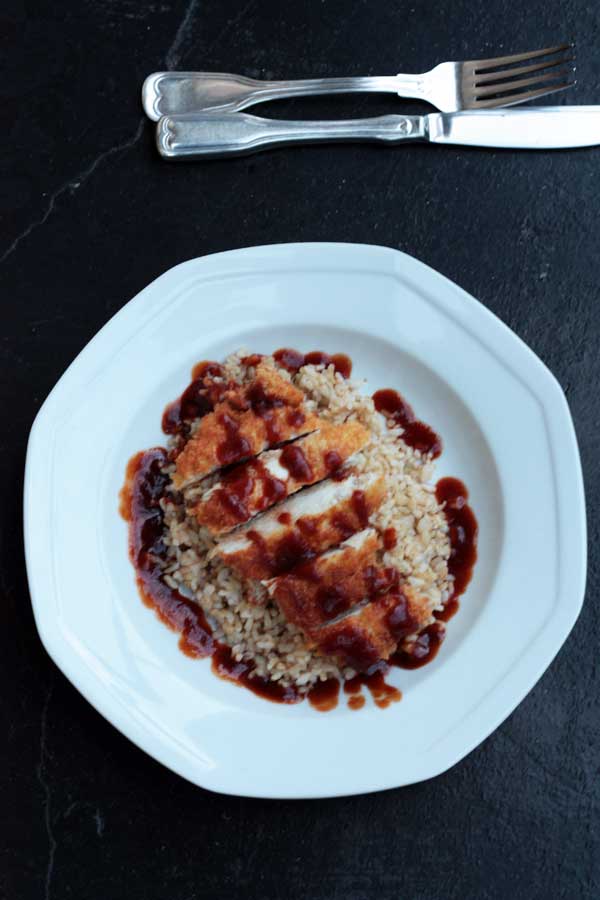 I think I've just come a little closer to becoming a true part of the food blogging community. No, I didn't appear on a 'top food bloggers' list, give up my job for full-time blogging or get a lucrative book deal (a humble newbie food blogger can but dream… ) No, I had my first 'food-destined-for-the-blog' complete and utter flop. Now I won't say that I didn't feel a little downhearted when my oh-so-simple-and-tasty-sounding Greek-style cheese pies with spring onions, mint and lime ended up chewy rather than crisp and with a considerably less tasty filling than I was hoping for. To be fair to myself, they weren't atrocious – and, mostly as I didn't have time to make anything else, I still took them to the New Year's Eve party I was going to and they didn't seem to disappear any less quickly than all the other little nibbles! Having said that, I certainly don't want to recommend to you a recipe I don't feel is as good as it can be … so you can breathe a sigh of relief for that!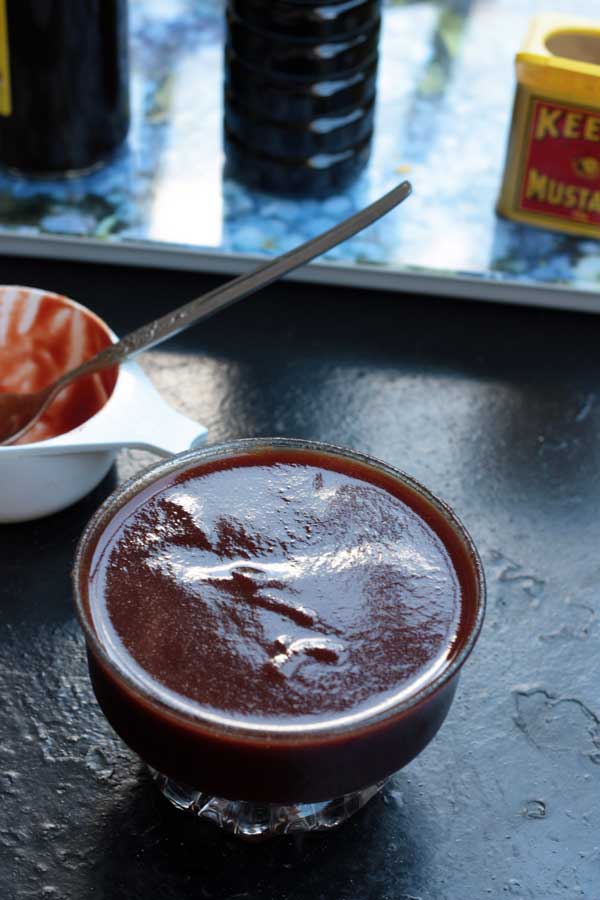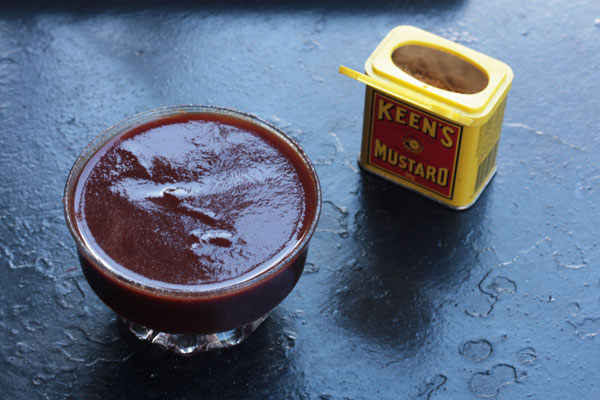 But the next morning, in the cold light of day (HAPPY NEW YEAR, by the way!), I remembered all those wonderful 'failed recipes of 2013' posts by other bloggers that I've read over the last few days. And I rejoiced, because now I already have a recipe to add to the similar post I'm going to write at the end of December this year! A true food blogger I will be indeed! Hopefully I'll have another go at the cheese pies sometime in the future. I really would like to get them right and share them with you as there is nothing quite like a freshly made and still warm 'tiropita' (Greek for cheese pie) for breakfast or a mid-morning snack. And I should know, having stuffed my face with probably hundreds of them over the last decade!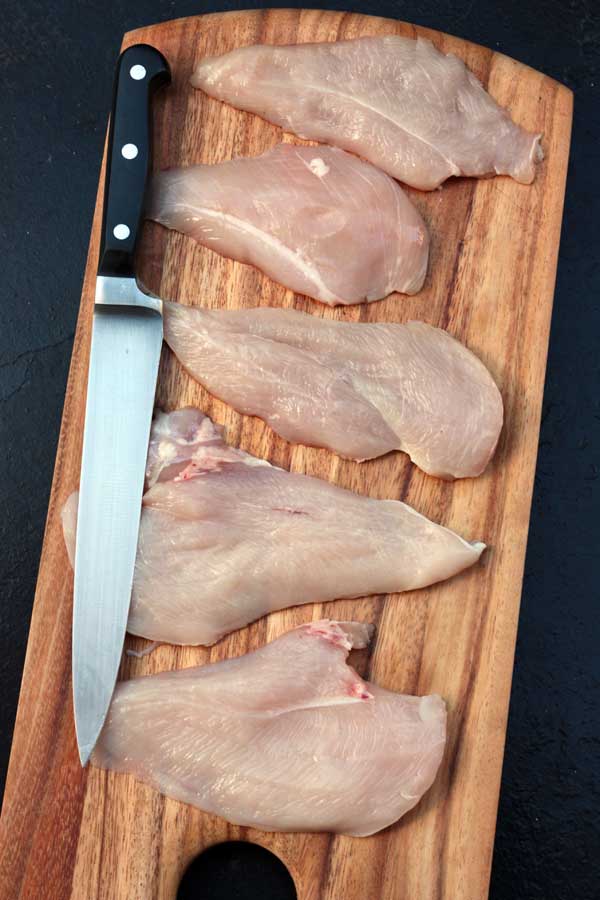 In the meantime, I thought I'd do a quick hop from Europe to Asia and post this very simple, 'playing-it-safe-for-today' chicken katsu recipe which turned out perfectly both of the times I made it recently. It's a very popular Japanese work-a-day recipe that is basically just fairly thin slices of chicken dipped in 'panko' breadcrumbs and fried. A great tip from Bee at Rasa Malaysia is to double coat the chicken in the breadcrumbs to get a really lovely crisp … which I did … and I did indeed get a lovely crisp (Thanks, Bee!) Chicken katsu is often deep fried but I decided to make mine possibly a little healthier by shallow-frying instead.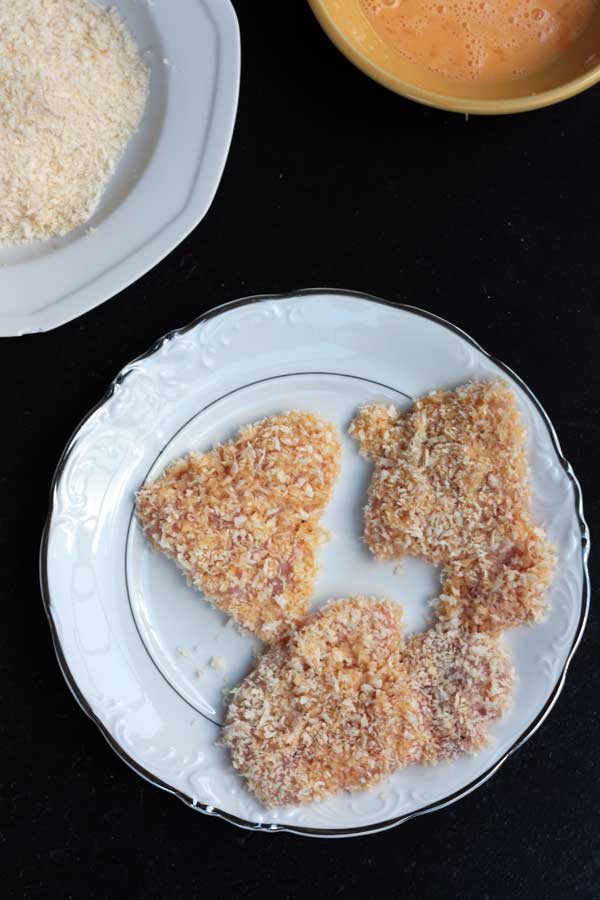 This is served with a tonkatsu sauce, which is a sort of thick, sweet barbecue sauce. I went hunting for a bottle of this in my local supermarket, but a. the supermarket didn't have any and b. I realised that it's actually very easy to make your own simple version at home with just tomato ketchup, soy sauce, mustard powder and Worcestershire sauce … so this I did and although I have no idea what tonkatsu sauce is supposed to taste like (sorry, just being honest!), this passed the taste test for me.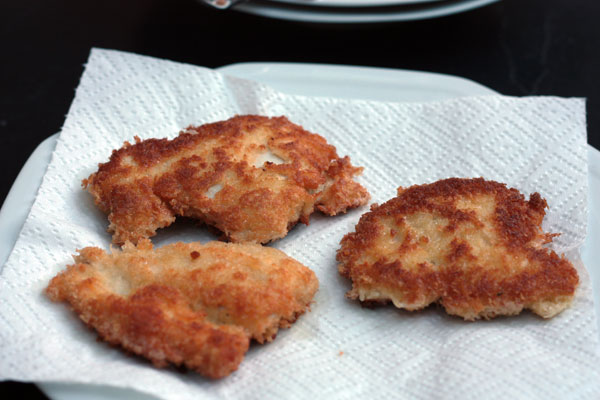 You may be able to see from my photos that I served my dish with brown rice, which was fine, but to be honest I think chicken katsu is usually served with white rice for a reason i.e. it just seems to go better! It's really hard to imagine anyone not liking this. After all, pretty much any meat-eater loves fried chicken, don't they? And that's pretty much what this is. Just don't be tempted to over-cook the chicken. It really just needs a few minutes of frying on each side for a lovely moist-on-the-inside-and-crispy-on-the-outside result.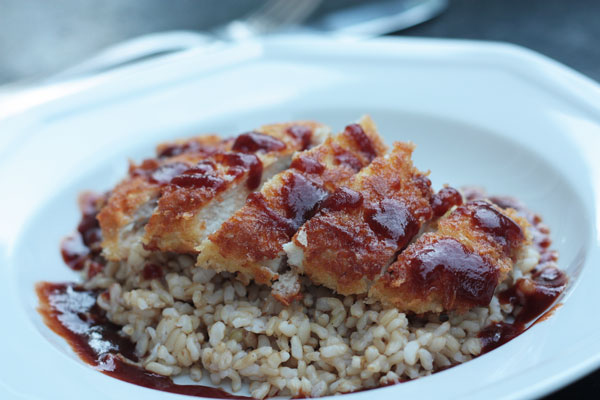 This super easy version of Japan's answer to fried chicken could easily become a go-to week-day meal that everyone will enjoy!
Ingredients
For the chicken
2 boneless, skinless chicken breasts
salt & pepper
1 egg, beaten
Japanese 'panko' breadcrumbs (about 1 to 1½ cups)
olive or vegetable oil for shallow frying
For the tonkatsu sauce
½ teaspoon dry mustard powder + 1 teaspoon water (mix to a paste)
½ cup (about 120g) ketchup
⅛ cup Worcestershire sauce (about 2 tablespoons)
2 teaspoons soy sauce
To serve
white rice
a simple green salad, a vegetable side such as broccoli or stir fried vegetables (optional)
Instructions
If making your own sauce, prepare it by mixing the mustard powder/water, ketchup, worcestershire sauce and soy sauce together well. Put aside.
Put a pot of water on the stove to heat up for your boiled or steamed rice.
Slice each chicken breast in half horizontally with a really sharp knife, then cut each in half width-ways. Season the chicken with salt and pepper on both sides.
Spread the panko breadcrumbs out on a plate and whisk the egg in a dish.
Dip each piece of chicken in the egg and then in the breadcrumbs until it is totally covered in the crumbs. Shake then dip in the egg and crumbs a second time. Place the crumbed chicken pieces on a large plate.
At this point, put your rice in to boil or steam while the chicken is cooking.
Pour enough oil into a frying pan (skillet) to barely cover the bottom and heat it up. When it is hot enough (test by dropping a few breadcrumbs into it and If it sizzles energetically, it's ready!), place a few pieces of the crumbed chicken at a time into the pan. Fry for about 3 minutes on each side or until golden brown.
Drain any excess oil from the chicken on paper towels, then slice each piece of chicken width-ways into strips about 1 inch thick.
Serve immediately on top of your cooked rice. Drizzle a little of the tonkatsu sauce over the top of the chicken and around the rice. Serve extra on the side for dipping!
Notes
Based on
this recipe
from Rasa Malaysia.
I think it would be ideal to serve this with a simple green salad, a green vegetable such as broccoli or some stir-fried veggies.