Last Updated on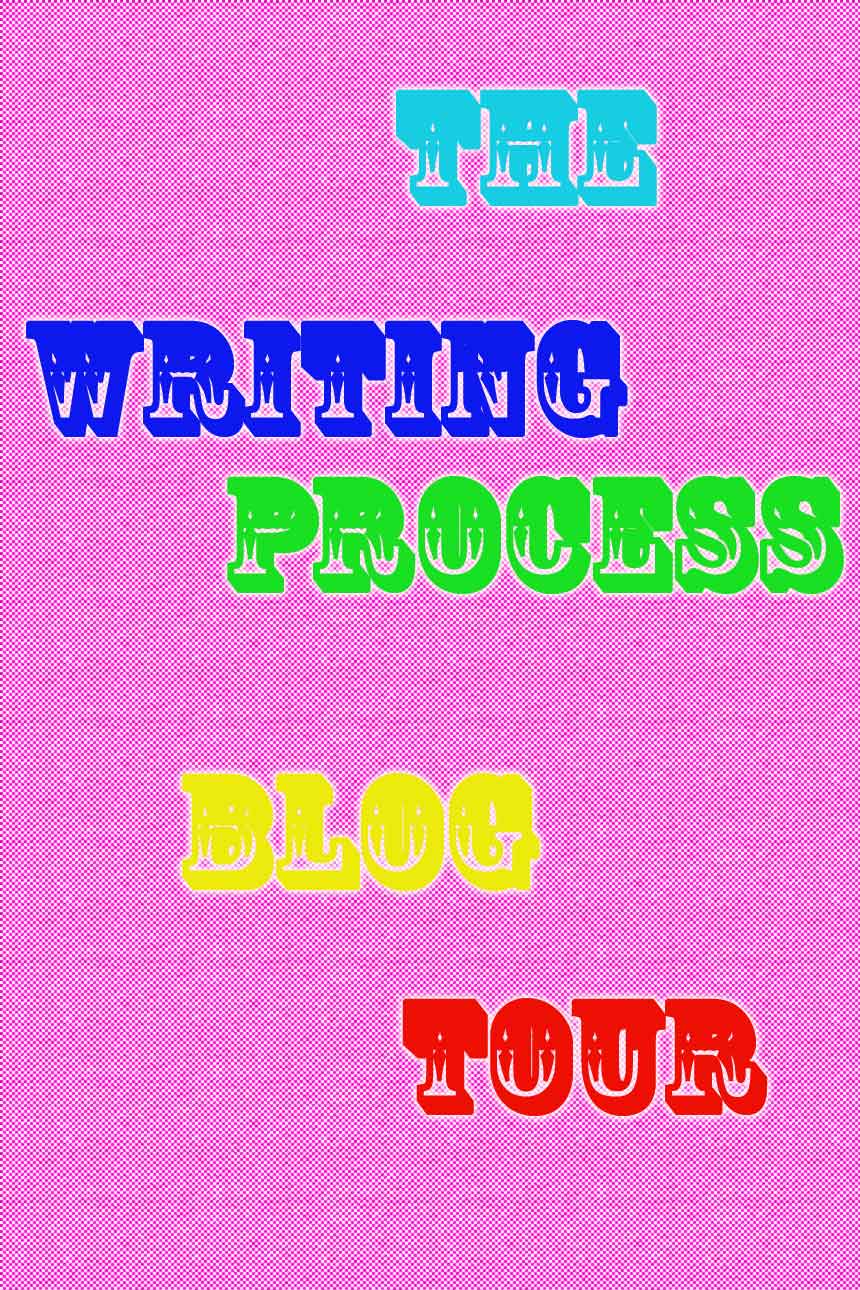 SURPRISE! Obviously you were expecting to find a recipe here today as usual, but instead I've decided to post something just a little bit different. Well, actually a LOT different. Instead of sharing a new tasty morsel with you I'm going to tell you a little bit about the hows and whys and wherefores of my writing on this here little blog.
A little background … a few weeks ago, the lovely Cheri from the blog My Savory Spoon asked me if I'd like to take part in something called The Writing Process Blog Tour. Eh? < my first reaction, so do let me explain! Basically, this is a sort of 'chain post' in which bloggers answer four questions about their writing before passing the baton onto some other bloggers. I hadn't really heard of this before Cheri 'paid it forward' to me, but after a quick Google search on it I can see that it's pretty popular – over 9 million results came up!
Now, If I'm being frank here (and I am) I'm not usually the first one to agree to these kinds of things, but something made me say a big 'Yes' to Cheri on this one. So, first of all, I'd like to thank Cheri for nominating me. If you haven't already paid a visit to her blog, then please do pop over and take a look. Cheri currently writes her posts surrounded by the beautiful Oregon coastal scenery and is honestly one of the sweetest food bloggers I've 'met'. She writes in such a down-to-earth, friendly tone that I always feel as if she's sitting in my living room and having a chat with me over a cup of tea and a cake. Above all, though, I don't think I've ever seen a recipe on Cheri's blog that I don't want to run into the kitchen immediately and make. Check out this grilled mesquite salmon with zucchini, onions, lemon & walnuts, for instance … mmmm (yes, super healthy, colourful and full of flavour – that's Cheri for you!)
OK, so without further ado, here are my answers to the four blog tour questions:
1. What am I working on?
Well, in a way this is an easy one. Having just started this blog about six months ago, it is still always a challenge to come up with something vaguely interesting to go with my recipes … and to present it in a way that doesn't have you skipping huge chunks or propping your eye-lids open with matchsticks! (or both!) Writing this post has also got me thinking about some other kinds of 'different' posts I can add from time to time, just to 'mix things up' a little. One idea is to add the occasional review of a cook book together with a tried-and-tested-by-me recipe from the book. Also, you may or may or not have noticed that I love giving food gifts and have already included a few food gift posts on the blog like this one and this one … oh, and there's one coming later this week, too, so stay tuned. With this in mind, I'm thinking about doing a post or two covering super easy 'crafty-type' gift ideas as well … so watch this space!
2. How does my work differ from others of its genre?
Hmmm … first tricky question! I'm not sure I can claim to be offering anything completely unique here but what I hope above all is to be providing inspiration for super easy, creative and tasty recipes that can be thrown together by anyone with a kitchen and a few pans! In terms of writing (which is, after all, what we're mainly talking about here), nine times out of ten when I sit down to write a post I find myself telling some kind of story … either travel-related or otherwise … and then finding a way to tie it in with the recipe (sometimes more successfully than others!) This has probably been the most surprising thing to me so far during this blogging journey. Who would have thought that I had a bit of a story-teller in me? Certainly not me!
3. Why do I write what I do?
OK, well, I'm going to let you into a little secret now. I put off starting this blog for AGES because I didn't think I would enjoy the writing part and wouldn't have anything interesting to say. I have to admit that the recipe development and photography (and taste-testing!) part of having a blog is definitely still my favourite part, but I do find that the 'what to write' comes a little easier than I thought it would. I have to work hard at coming up with something that I feel is good enough, but I certainly don't hate the writing part like I feared I might. I think maybe that has a lot to do with my answer in question number 2. I hope that my little 'anecdotes' entertain readers and make them want to come back for more!
I think the lesson to be learned from this can be summed up by this quote:
"An essential aspect of creativity is not being afraid to fail." (Edwin Land)
4. How does my writing process work?
Interesting question! As I've already mentioned, the 'what to write' does need a little work. So what I usually do is start with the particular recipe I'm going to lead onto writing about and make a sort of 'mental spider gram' in my head, trying to think of any little snippet of a story or event or piece of information that I could base my post around. Sometimes I even scribble my ideas down – and I mean scribble. My notes are never in any way neat and organised … oops!
Then it's time to start writing … something, anything. While I'm not super strict about this, I really like to try to make my posts 'flow' without too much jumping around from topic to topic. I start by 'throwing' some of the ideas I jotted down into my computer and build up my paragraphs around them. I don't necessarily start at the beginning and finish at the end, but eventually it all seems to come together.
Many times, I take my laptop on a little walk to a local pub and sit there with a coffee writing my post. Somehow, this helps me to focus! I may spend an hour or two writing there, but by no means is that the post all done and dusted. After this, I still usually spend another hour or two editing and proofreading my work. It's amazing how many weird-sounding words and sentences I find, and many times I delete whole sentences and even paragraphs, or start entire sections again. It's well and truly a 'writing process'!
So there you have it! I really hope that you enjoyed this little insight into the 'workings', if you like, of this blog. Maybe this post will even help you to think about your own writing projects and processes, whether it's emails to your friends or your first novel attempt!
And now it's time for me to pass my baton onto three of my favourite bloggers …
Alyssa from My Sequined Life: I regularly read and enjoy tens of food blogs each week, but I find myself particularly looking forward to reading some – My Sequined Life definitely falls into that category! In her own words, Alyssa loves her life 'full of little shiny, bright moments', especially seeing the happy smiles of those who enjoy her home-made treats. And there's no wonder, with all the delicious-sounding recipes on her blog, like these soft gingersnap muffin tops or these pineapple turnovers with coconut and caramel sauce. I promise you that you won't regret popping over to Alyssa's blog and getting to know a little more about her (and her exciting new life in Nashville!)
Karla e Mariana from The Candid Kitchen: What's so amazing about sweet and thoughtful Brazilian friends Karla e Mariana is that they live in different countries (one in Germany, the other in the UK) and yet somehow manage to maintain their blog in a way that is natural and flowing. The blog has a beautiful design perfect for show-casing their delicious-sounding international recipes such as this Linzer torte. A post I particularly enjoyed recently is this one with a recipe for a lavender and cypress foot soak … ahhhh, lovely!
I sincerely hope that you'll visit both of these blogs soon (oh, and don't forget Cheri!) and enjoy reading all about their writing process, too!
As for me, I'll be back very soon with a new recipe. Have a wonderful day!
I hope you enjoyed this post! You can subscribe to receive posts directly to your inbox by entering your email address in the box below or at the top of the sidebar on the right.
You can also find more from Scrummy Lane on Facebook, Pinterest, Twitter and Instagram and follow me on Bloglovin! Thanks so much for reading!
*This post may contain affiliate links which means that if you click on a link and make a purchase I get a small percentage of the amount you spend. At no extra cost to you, of course! Thank you!*