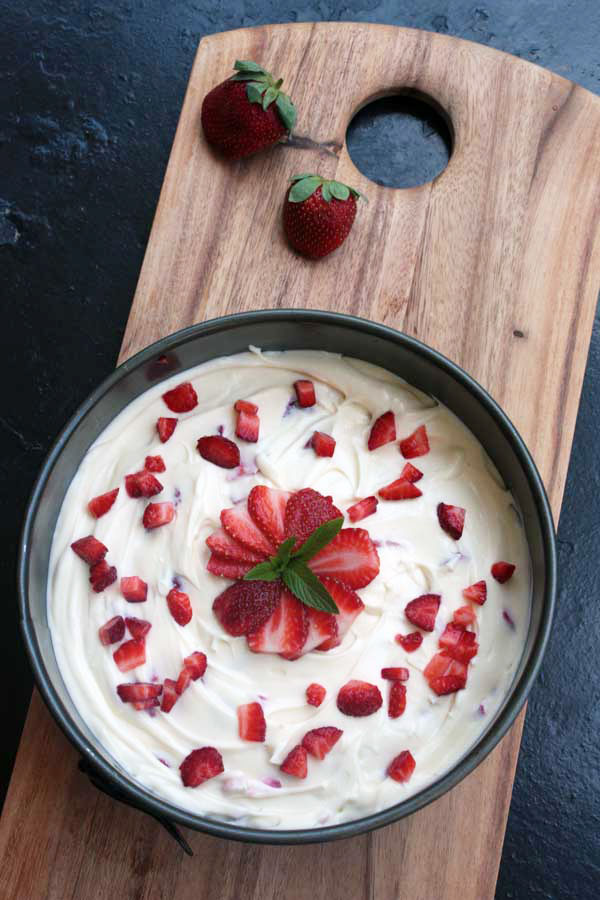 Shock horror, I don't celebrate Valentine's Day. Even though I just got married last April. In fact, I don't think anyone in my family particularly celebrates it. There, I said it (sheepish look on face). It's a cliché of course to say this, but I guess I'm just not keen on being told that I have to send a card and make a special meal specifically to express my love on this particular day. I prefer to do that on birthdays, at Christmas or simply as I live out my relationship day by day.
I'll probably carry on not really doing anything special to celebrate this day, especially as Mr. Scrummy feels the same. I know … Bah humbug! But what about you? Do people in your country generally celebrate Valentine's Day and how do you personally feel about it?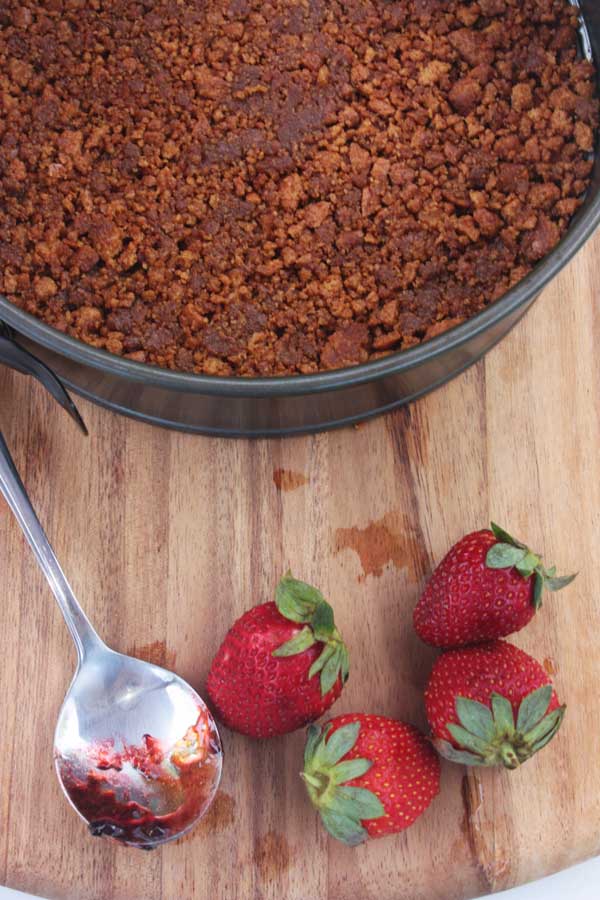 Before I get into what I would make for Mr. Scrummy if I was going to celebrate Valentine's Day (haha), I thought I'd share with you something interesting. I was surprised to read that it is actually a celebration that goes way back in history. What particularly caught my attention was that according to some historians the first documented association of Valentine's Day with romantic love came from none other than Geoffrey Chaucer. I'm not sure how well known Chaucer is outside of Britain, but apparently he was the father of English literature. Anyone remember the 2001 film A Knight's Tale, based on a story from Chaucer's Canterbury Tales? OK, well that Chaucer. Anyway, in his poem called Parlement of Foules, written an unbelievably long time ago in 1382, he wrote:
'For this was on seynt Volantynys day
Whan euery bryd comyth there to chese his make.'
[Aka 'For this was on Saint Valentine's Day, when every bird cometh there to choose his mate.' (!!)]
Apparently the poem was written to celebrate the engagement of King Richard II of England to Anne of Bohemia!
Maybe this means I should give St. Valentine's Day a little more respect from now on!
At the very least, I will share this recipe for a lighter, debatably healthier cheesecake with you, simply because I think it would be a fitting dessert to present to your beloved if you did want to celebrate with a special meal. Or even to a group of friends, couples or singles – it can serve a small crowd, after all! Or you can simply serve it for two and keep it in the fridge for the rest of the week and take sneaky spoonfuls every time you open it!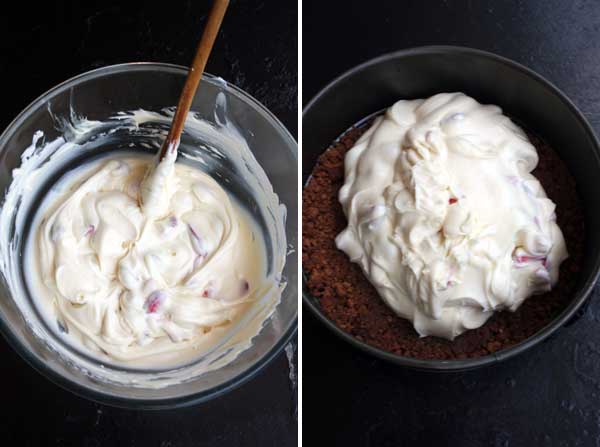 This is a lovely light, tangy, not overly-sweet no-bake cheesecake. It's easy to make it look pretty and impressive, as you would hopefully agree, but takes so little time to create. It's really just a matter of assembling a quick cookie/biscuit and butter base and then topping this with a mixture of cream cheese, Greek yoghurt, melted white chocolate and strawberries. If you like, you can stop right there, but I served mine with a beautiful roasted strawberry topping. This didn't take very long to make either, but if you wanted to you could roast your strawberries the day before you make the cheesecake. Making the topping also means that you can add a couple of spoonfuls to the cheesecake mixture which adds some extra taste and depth to the dessert.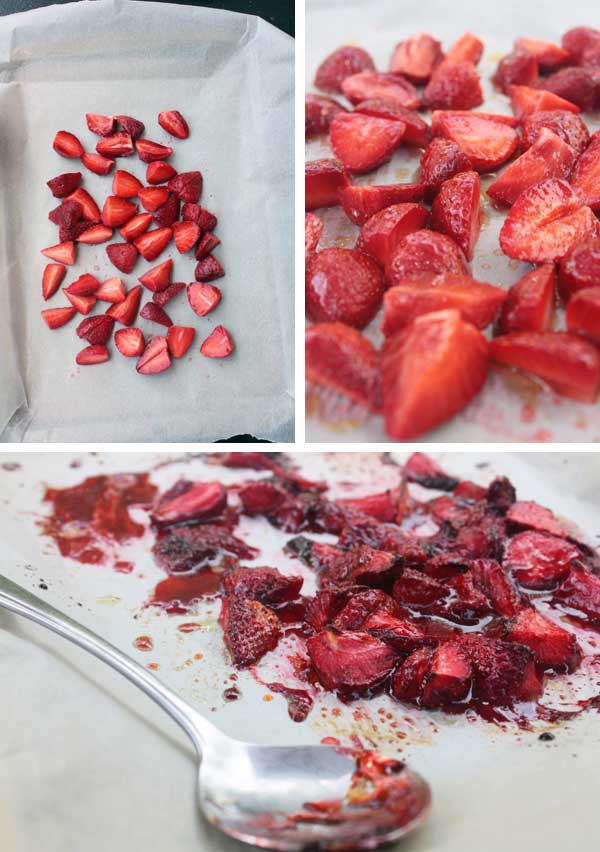 This roasted strawberry topping is so versatile as well. Make extra or make it another time to spoon over a bowl of vanilla ice cream, over some pancakes or waffles, or even into your morning oatmeal.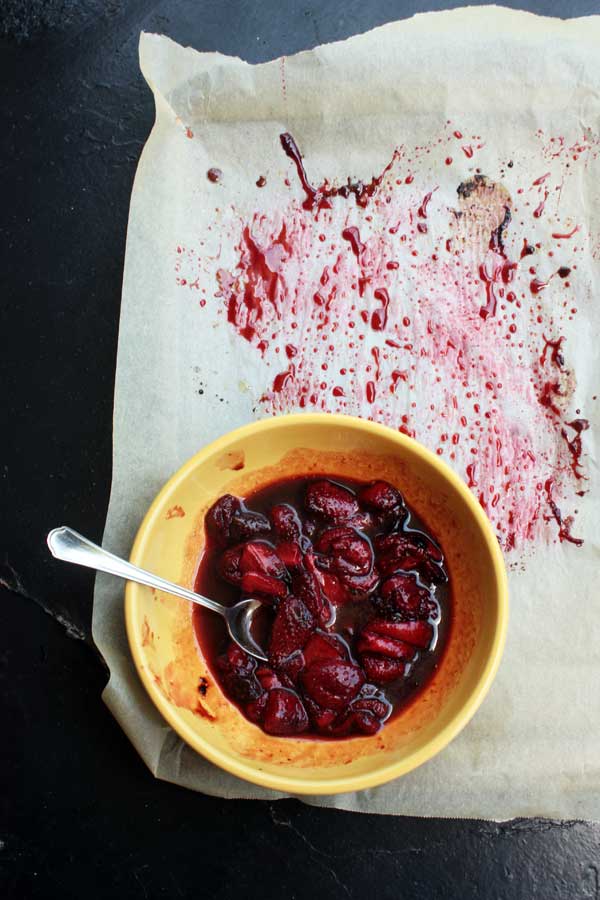 This is quite a soft cheesecake as cheesecakes go as it relies only on the white chocolate to 'set' it. I thought this was fine, but if you wanted to you could make little individual cheesecakes in ramekins or glasses instead of one large one as I did.
I really hope you have a go at making this some time, whether it's on Valentine's Day or not!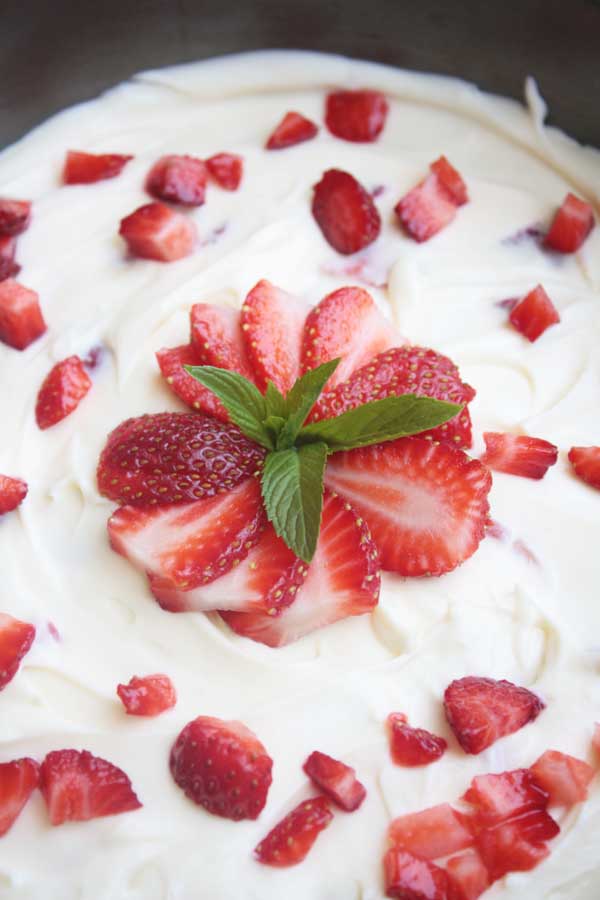 And I just have to say, before I go. As I type this, it's started to snow those gigantic fluffy snowflakes that always remind me of Christmas cards and street scenes from BBC productions of Charles Dickens' books! Mr. Scrummy is excitedly rushing over to his laptop to Skype his mum back in Australia to show her! Toothache definitely momentarily forgotten!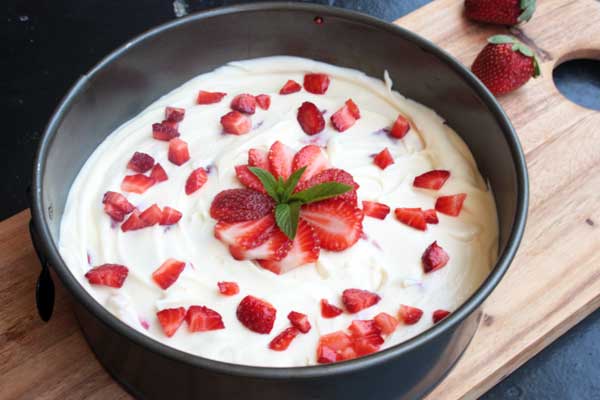 Roasted strawberry & white chocolate cheesecake
A lighter, low-sugar cheesecake made with roasted strawberries, mascapone or Greek yoghurt and white chocolate and served with a roasted strawberry topping. Easy to make and perfect for Valentine's Day or any other special occasion!
Ingredients (UK/Australia? Click below for grams/ml)
For the roasted strawberry topping (optional - make this first if including)
8

ounces

strawberries, washed and quartered

2

tablespoons

honey

1

tablespoon

olive oil

2

teaspoons

balsamic vinegar

a pinch of salt
For the cheesecake
4.5

ounces

ginger snap biscuits/cookies OR digestive biscuits OR graham crackers

1/3

cup

butter

1 1/4

cups

light cream cheese

such as Philadelphia

1

cup

light mascapone cheese (or Greek yoghurt if you prefer)

7-9

ounces

good quality white chocolate (go ahead and add a tablespoon of icing sugar as well if you have a sweeter tooth)

1

teaspoon

vanilla extract

1

cup

chopped strawberries plus 3 to 4 extra whole ones for decorating

a mint leaf

for decoration (optional)
Instructions
Roasted strawberry topping (make this first, if including)
Heat the oven to 375 degrees F/190 degrees C.

Line a rimmed baking tray with baking paper, then scatter the strawberries over the centre of it in a single layer.

Whisk together the honey, olive oil and salt and drizzle evenly over the strawberries. Toss them around a little on the tray to ensure they are evenly coated.

Roast the strawberries in the oven for 30 to 40 minutes. Check regularly after 20 minutes that the strawberry mixture is not burning.

While still warm, scrape the roasted strawberries and juices into a dish and stir in the balsamic vinegar. Then set aside.
Cheesecake
Crush the cookies/biscuits by putting them in a plastic bag and bashing them with a rolling pin. Then melt the butter in a large pan, add the cookie crumbs and mix well.

Tip the base mixture into a spring-form cake tin and press down and level with the back of a metal spoon. Put into the fridge to harden while you make the cheesecake topping.

Put the cream cheese, mascapone or Greek yoghurt and vanilla extract into a large bowl and beat together well with a wooden spoon. Add the icing sugar at this point if using.

Break the chocolate into pieces and melt it in a smaller bowl either in the microwave (heat in 30 second bursts until nearly melted, then stir) or in a bowl set over a pan of hot water (don't let the bowl touch the water). Pour into the mixture and mix well again.

Fold through the chopped strawberries, plus two to three tablespoons of the roasted strawberry topping if making.

Pour the cheesecake mixture onto the cookie base and level off, then put the cheesecake in the fridge to set for at least 3 to 4 hours or overnight. Decorate with the remaining strawberries and mint leaf, if using, just before serving.
Notes
Recipe for the roasted strawberry topping slightly adapted from the recipe in this post by Joy The Baker. Thanks, Joy!
I think ginger cookies/biscuits work the best for the base in this recipe. In the UK we have 'ginger snaps', which are perfect, but any kind of crunchy ginger-flavoured cookies would be great.
As mentioned, this is a lower sugar cheesecake. If you think you would prefer it a little sweeter, add a tablespoon of icing sugar or beat 50 to 100 grams of fine/caster sugar into the cream cheese and mascapone/yoghurt at stage 8.
Nutrition
Calories:
518
kcal
Carbohydrates:
38
g
Protein:
7
g
Fat:
37
g
Saturated Fat:
21
g
Cholesterol:
73
mg
Sodium:
362
mg
Potassium:
289
mg
Fiber:
1
g
Sugar:
26
g
Vitamin A:
845
IU
Vitamin C:
27.4
mg
Calcium:
166
mg
Iron:
1.3
mg
I hope you enjoyed this post! You can find more from Scrummy Lane on Facebook and Pinterest!